NASA Releases the Very First Image of an Asteroid Belt Seen Outside Our Solar System
'Fomalhaut' is a young, bright star located in the constellation Piscis Austrinus, 25 light-years from Earth, and the observatory was aiming for the heated material around it.
NASA's Infrared Astronomical Satellite reportedly first detected the dusty disc encircling Fomalhaut in 1983. Scientists have seen three concentric dust bands extending 14 billion kilometres from the star in a startling find. Webb's new perspective revealed the two inner bands of Fomalhaut, which had previously been invisible in photos taken by the Hubble Space Telescope and other observatories.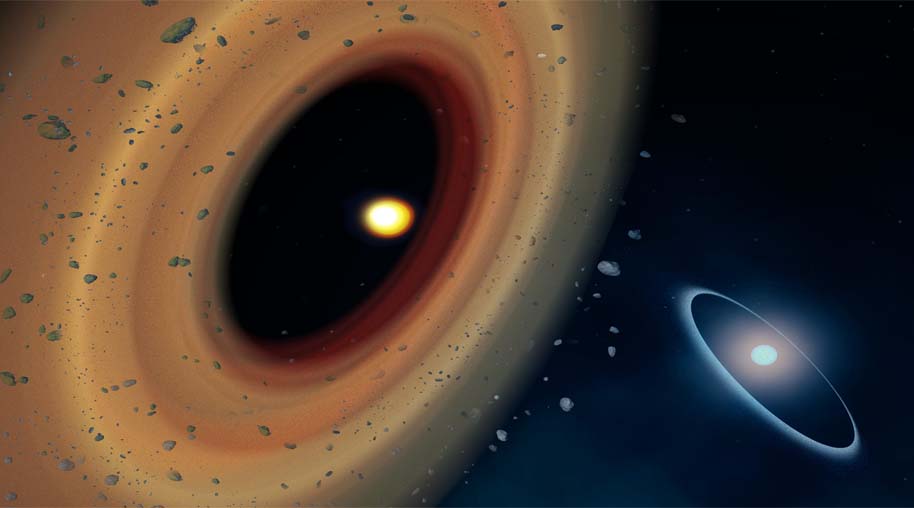 The infrared picture of the dust belts, which is too dim for the human eye to see, reveals that their structures are far more 'complex' than the Kuiper Belt and the central asteroid belt in our solar system.
In light of the finding of Fomalhaut's two inner rings, it has been speculated that planets trapped deeper inside the star system may be impacting the structure of the dust belt; yet, Fomalhaut's outer belt is about twice as massive as the Kuiper Belt.
Fomalhaut's huge dust belts likely originated from the debris left behind after collisions between comets and asteroids. Researchers hypothesise that unknown planets circling the star impacted the dust to form belts due to their gravitational pull.