RBL Full Form - Ratnakar Bank Limited
What is the full form of RBL?
The full form of RBL was Ratnakar Bank Limited formerly.
Now, there is no official full form of RBL. The bank renamed itself RBL bank. It is one of the earliest private sector banks established in India. It is also known as NH4 Bank as most of its business comes from cities around the National Highway 4.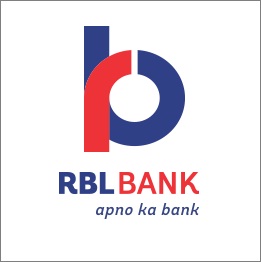 Its headquarter is located in Mumbai, Maharashtra, India and as of January 2022, it has 324 branches across various cities with more than 3 million customers. Its current CEO and M.D. is Mr Rajeev Ahuja.
---
RBL History
Here is a brief history of RBL:
1943 – RBL was established as a small, regional bank in Maharashtra with two branches: Kolhapur and Sangli
1959 – RBL was categorized as a Scheduled Commercial Bank
2010 – Radical Transformation of the bank took place
May 2016 – RBL acquired a 30% stake in Swadhar Finserve Pvt Ltd.
August 2016 – RBL Bank got listed on NSE (National Stock Exchange) and BSE (Bombay Stock Exchange)
October 2016 – Acquired 9.99% stake in Utkarsh Micro Finance
2017 – RBL Bank got the rating as A1+ for the certificates of Deposits Program

---

RBL Objectives

The main Objectives of RBL Bank are as follow:

1 To engage and understand customer needs, provide best-in-class products and services.

2 To provide and enable a work environment for its employees.

3 To deliver robust and cost-effective banking services that promote financial inclusion, catalyst growth and reduce social inequalities.

4 To demonstrate high corporate governance standards that protect and balances stakeholder interests in the journey to achieving short and long term business goals.

---

RBL Products

RBL currently services over 3 million customers through a network of 324 branches and 390 ATMs spread across all Indian states and union territories. RBL products are:

Partnered with MoneyTap to launch India's first personal credit line based application
RBL launched India's first social payments wallet Udio Wallet
It started a financial literacy program "Saksham" in collaboration with CDC to provide education to 25,000 individuals and 300 villagers in Madhya Pradesh
RBL made a strategic commitment towards sustainable development by making a sustainability framework
---
RBL Services
RBL offers a range of banking services that can be categorised in the following 6 business verticals:
1 Corporate and Institutional Banking
2 Commercial Banking
3 Branch and Business Banking
4 Retail Banking
5 Development Banking
6 Financial Markets
---
RBL Vision
RBL Vision is to become a Bank of Choice by creating and nurturing enduring relationships through the trust and respect of its customers, employees and partners.
Discount Coupons
FREE Pro Account worth $99.95 for 14 Days.
---