Wix Announces Integration with Meta for Business
Meta, the reformed Facebook subsidiary, and Wix have announced further collaboration. The new integration between Wix Inbox and messaging apps like WhatsApp, Instagram, and Messenger enables companies to handle all client interactions inside the Wix platform.
Integrating these leading messaging networks into the Wix Inbox will improve communication and make company owners more productive, according to Ronny Elkayam, Wix's senior vice president of mobile, app market, and strategic products. Customer loyalty and retention will increase due to this kind of direct interaction.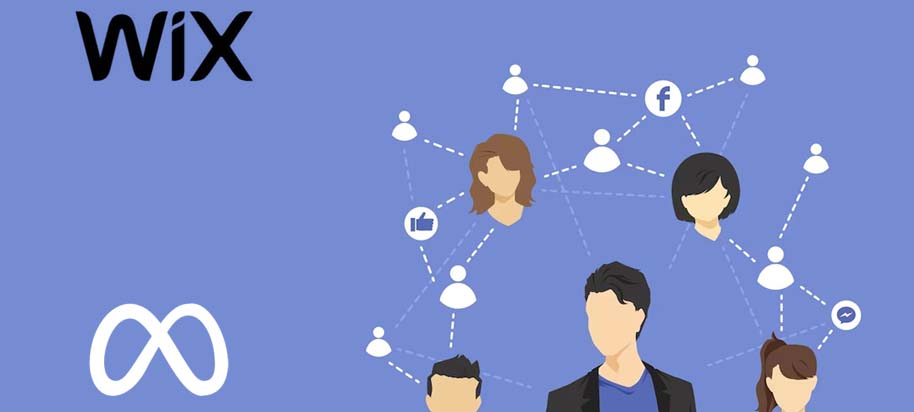 Wix's attempts to enhance communications will be much appreciated by business owners since maintaining customer ties is essential to a company's success.
The Reason Why It Mattered to Wix?
"We're always looking for new ways to provide business owners with every tool they need to succeed in their ventures," said Ronny Elkayam, SVP of Mobile, App Market & Strategic Products at Wix. Adding these popular messaging services to your Wix Inbox can improve your company's productivity and communication.
By addressing their concerns quickly and directly, businesses may increase consumer loyalty. As companies expand to meet the needs of more customers, we look forward to expanding our use of multi-channel communication to meet those needs.
More than a billion people now use WhatsApp, Messenger, and Instagram to communicate weekly with a company. "We're excited to work with Wix on their new Inbox solution, which will now integrate with all of Meta's top messaging platforms, because businesses need an easy and streamlined way of managing these interactions across the entire customer journey, from marketing, sales, and support outcomes," said Kyle Jenke, Business Messaging Director of Partnerships at Meta.
In addition to Wix Chat on the Wix website, email, SMS, and now WhatsApp, Instagram, and Messenger company pages, Wix Inbox is a CRM messaging solution that enables users to read and reply to messages from a wide variety of channels. In addition to sending messages to those on their contact list, users may start conversations with site visitors in real-time.
Attachments, discounts, payment requests, and product URLs may all be sent to potential customers. Wix Inbox equips Wix-based enterprises with an extensible and fully integrated customer relationship management system.
More channels and integrations will soon be available in the Wix Inbox, thanks to the efforts of the Wix CRM team. This will enable the addition of new media by third parties, all of which will feed into a unified inbox for all of your communication needs.