Google Adwords Tutorial for Beginners
Last Updated by Gagan Gaba
Online marketing is a tedious task, but at the same time, it is important for boosting the sales of the business. Google is the topmost and rated search engine on which 2 billion people rely every day to search for something and trust the results that Google has indexed.
Google has understood the importance of online marketing and has introduced the AdWords Express through which you can make Google advertise your business.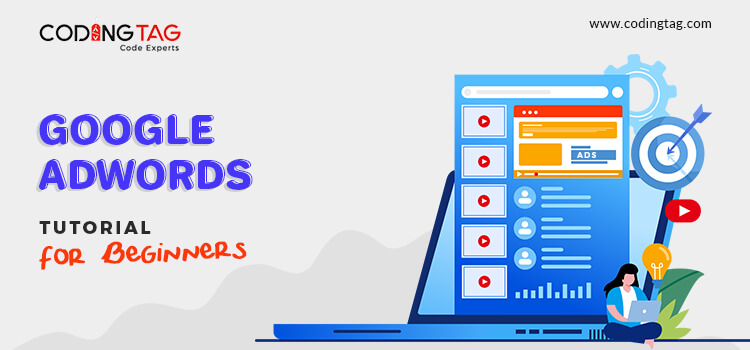 As Google Adwords is relatively new in the market, you need to know more and detailed information before you have decided to opt for the service. Here, we are discussing the essentials of the Google AdWords and the tutorial for the beginners.
---
What is Google Adwords?
Google Adwords Express is an advertisement product rather a service that is launched by Google to ease the way of the online advertisement and doesn't require the daily management and manages the task of its own.
---
How to get started with it?
To start with the Google AdWords, you need to sign up, and that takes merely a few minutes and several steps, and once you are done with it, you will have to share your ideas of the ads.
---
Brainstorming the keywords
Before you start accessing the service, make sure you have created a list of the strongest and the most attractive keywords which you are going to shoot at your audience.
---
Geographical-bound keywords
If you are running a website that operates only in a certain area, then it is highly advisable that you choose keywords that are location-targeted and it should be mentioned in the keywords you are using as well.
Try to use long-tail keywords to describe the nature of your business or services, and it is equally effective as the short keywords.
---
Using the keywords tool
If you are struggling to come up with the right set of keywords, you can seek the help of the Google Adwords Keyword Tool to get the idea. This tool is even useful in knowing the cost of the keywords.
---
Negative keywords
Negative keywords option allows you to exclude a few keywords from the list, and for these words, your ad won't appear. It is useful in reaching potential customers that would result in the conversion rate to drive traffic to your website.
These are just a very few things about Google Adwords, and there is a whole new world waiting to get explored by you.
Discount Coupons
FREE Pro Account worth $99.95 for 14 Days.
---