NEFT Full Form - National Electronic Fund Transfer
What is the full form of NEFT?
The full form of NEFT is National Electronic Funds Transfer.
It is the most secure electronic payment method used to transfer and receive funds from one account to another bank account across India. It is managed by RBI.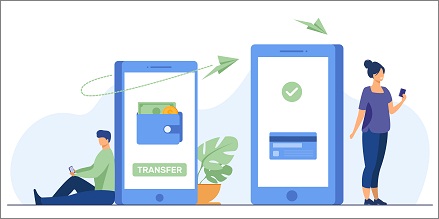 NEFT is dependent on the Deferred Net Settlement (DNS) otherwise known as batch processing system i.e. Entire NEFT settlements are performed in the batch-wise format. A remitter needs to fill in all mandatory details such as Name, Bank, Branch and Account no, IFSC code etc.
---
There are mainly two methods of NEFT:
a) Offline mode: there is a need to go to branches of the bank.
b) Online mode act as an efficient and popular transaction method nowadays, it can be done through net banking and in batch. Very easy and time-saving process.
---
NEFT Limit
There is no minimum limit on the amount that can be transferred using NEFT and the same can be said about the maximum limit as RBI has not imposed any such limit. Despite the fact, there could be a limit on the maximum amount one can transfer set by individual banks.
There is a limit of Rs 50,000 for cash-based remittances within India and for Nepal in each transaction but there is no limit on the total amount that can be transferred.
---
NEFT Features
Some of the best features associated with NEFT are:
It is initiated by the Reserve Bank of India in 2005
It is a convenient way to send money to other bank accounts
Funds can be transferred anywhere in India using NEFT
It can be done 24x7 and 365 days
It takes maximum time up to 2 hours after submitting any transaction on batch

---

How NEFT Works

Every bank has its own NEFT operation but the basic steps are almost identical. The sketch of how NEFT works is as follows:

The first step is to fill entire details of the form accurately in both modes whether it is online or offline
It is done to fetch your informative details
Banks process all the retrieved information and authorize it
After authorization, Bank issues a message to their NEFT service centre
Then, NEFT sends the particular message to the Clearing Centre which is maintained by National Clearing Cell
National clearing centre analyze and sort out all funds transaction as per bank and arrange entries in such a manner that money can be easily sorted
After sorting, the NEFT service centre is notified through a message
Then, the money is sent to a Remitter's (receiver) account

This whole process takes place in a matter of hours and usually, the funds get transferred within 2 hours.

---

NEFT Timings

The NEFT timings are the timings during which a transaction made using NEFT takes place. Earlier, the NEFT clearance used to take place in specified slots which were as follows:

Monday to Friday: 8 a.m. to 7 p.m.
Saturday: 8 a.m. to 12 p.m.

However, in 2019, RBI launched the all-new NEFT payment system that is active 24x7 and 365 days. The main objective behind the new system is to promote Digital transactions in India.

---

Benefits of NEFT

There are various benefits of using NEFT for transferring funds. Some are listed below:

Very secure and efficient
Low charges
Rapid money settlement
Less delay
No paper formalities required
Discount Coupons
FREE Pro Account worth $99.95 for 14 Days.
---