ADB Full Form - Asian Development Bank
What is the full form of ADB?
The full form of ADB is Asian Development Bank.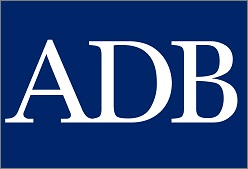 It is a financial institution focused on the economic and social growth of the Asia-Pacific Region. It is a regional development bank with a goal to achieve a stable, healthy, versatile and sustainable Asia and the Pacific while reducing poverty in the region. It promotes socio-economic growth and development in the member countries by providing loans, grants and support.
Its headquarter is located in Mandaluyong, Philippines and as of 2022, it has 67 members out of which 48 are from the Asia-Pacific region. Its current president is Masatsugu Asakawa.
---
ADB History
Here is a brief history of ADB:
1960 – The idea of ADB was established
1963 – Decision on installing ADB was taken at First Ministerial Conference on Asian Economic Corporation
1966 – ADB was launched with 31 members on 19 December and Takeshi Watanabe became its first president
1970 – First bond was issued to Japan
1974 – Asian Development Fund was established to provide loans at low interests
1982 – First field office was opened in Bangladesh
2004 – ADB helped Tsunami hit areas of India, Sri Lanka, Indonesia and the Maldives
2008 – A long term strategy was launched named "Strategy 2020" to meet the changing needs of the region
2014 – A midterm review of the strategy 2020 was launched
In 2014, ADB also launched various operational improvements enabling it to become stronger and better.
---
ADB Areas of Focus
The operations of ADB are primarily focused on the following areas:
1 Education
4 Finance Sector Development
5 Infrastructure
---
Asian Development Bank's Aim
The main aim of the Asian Development Bank is to reduce poverty in Asia and the Pacific region through socio-economic growth, environmentally sustainable growth and regional integration.
Currently, in 2022, Asian Development Bank has 42 field offices in Asia and the Pacific whereas representative offices are in Washington, Frankfurt, Tokyo and Sydney. The highest policy-making body of the bank is the Board of Governors. Japan is one of the largest shareholders of the bank. As of December 2020, Japan and America hold the largest proportion of shares at 15.57% while China holds 6.42% and India holds 6.31%.
---
Voting Power
The Voting power is directly proportional to the share holds. Japan has the highest share of 15.67 % and this is the reason why all the presidents of ADB have been from Japan.
The US are in the second number while China is third and India is in 4th rank.
---
ADB contribution in India
This bank has currently provided loans for two areas i.e. for building a bridge across The Ganga in Bihar and another contribution is in the Tejeswani project in Jammu and Kashmir.
Discount Coupons
FREE Pro Account worth $99.95 for 14 Days.
---