How to take Backup from Outlook
In this blog, I will demonstrate to take backup of Outlook emails as It is essential to have a backup of all your business emails and other files that are precious to you and losing emails might put you into trouble.
So even if you don't back up every day, doing it once a fortnight is also fine rather than not doing it at all.
Let's take a look at the step by step guide to take email backup from outlook.
How to Backup from Outlook
Shown below are the steps to take a backup from the 2007 version of Outlook, but it does not matter as the steps to backup are similar in all the Outlook versions.
Step 1 Open Microsoft Outlook
Open the Outlook window and it appears as shown below.
---
Step 2 Select "File" Folder
Select the option "file" in the left corner of the Outlook window.
---
Step 3 Select the "Import and Export" option.
Once you click on the file, a list of selections appear. Select the import and export option and then the below-shown dialog box opens in which export to a file option is to be chosen and then, click next.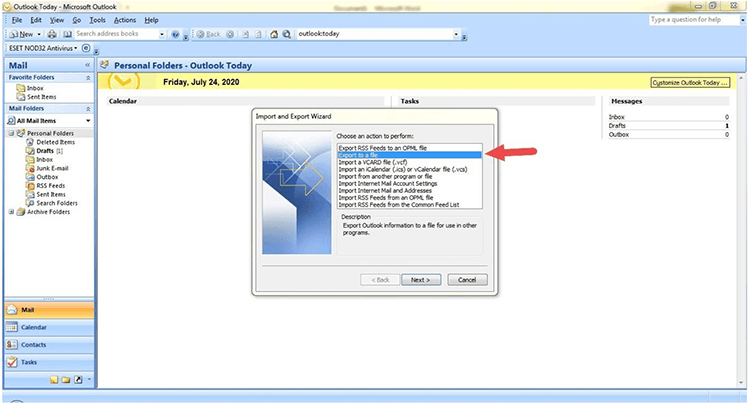 ---
Step 4 Select 'Personal Folder File'.
After step 3, select the option personal folder file in the export to a file box that appeared and click on next.
---
Step 5 Select Folder.
Select the folders (personal folder) that you need to backup.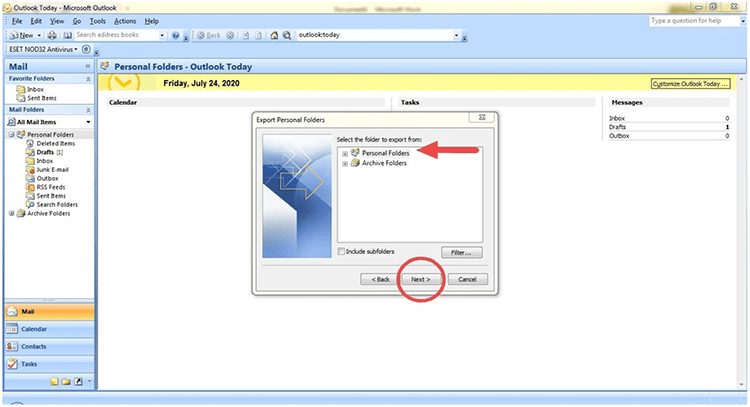 ---
Step 6 Choose where to Store.
Click on browse and choose where you want to store your backed up data. Then click finish. That's it!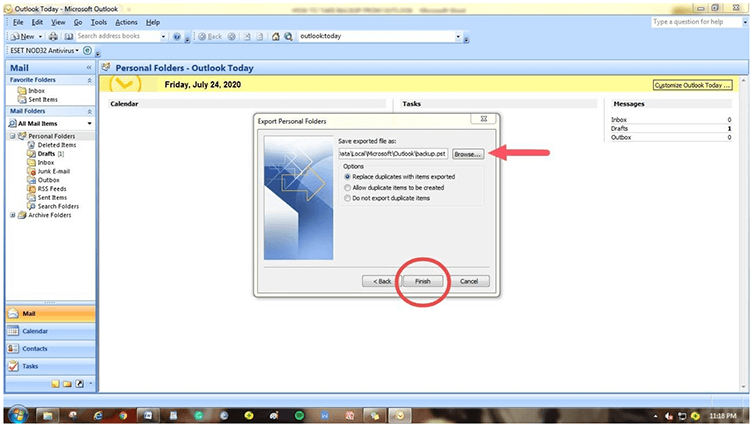 As explained earlier also that taking backup can save your important emails for future purposes and as per the above steps, taking backup of outlook mails is a cakewalk.
Please subscribe to our website for more such solutions. Kindly share and leave your comments below
Discount Coupons