Divi - The Ultimate WordPress Theme
Divi - The Ultimate WordPress Theme with a drag and drop visual editor for free + premium!

Are you confused about choosing which theme suits your business from thousands? As your website theme will acts as a medium to build trust and drive audience. If your theme is boring, people will never open any landing pages which in turn increase your bounce rate instead of business growth. Thus, the theme should be chosen carefully, according to your business.

Through this blog, we are going to recommend Divi, A perfect business WordPress theme, for taking your business to a whole new level with its outstanding advanced-level features.
---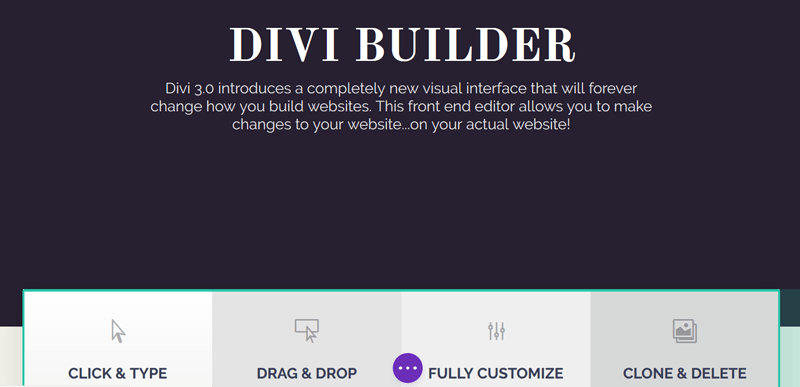 ---
Divi is not just a theme: it is completely an ultimate website building theme with a visual builder technology to create attractive appearance, that will definitely be enjoyable by every newcomer on your website. Thanks to its professional design and unbeatable features including Drag & Drop building, responsive editing and many more.

According to our general survey, Divi is an exceptional theme in numerous ways some of them, we have demonstrated here:
---
Why Divi?
a) If you are tired of managing tons of different themes, then go for Divi, you can able to create any professional design through a single platform.
b) Don't know coding? Don't worry Divi, comprises of multi-purpose options that helps to design awesome and elegant websites without any coding.
c) When you are not satisfied with a particular section of the website, you can easily create your own pages with text with a drag and drop feature of Divi builder. It will really simplify designing.
d) In many wordpress themes, there is a back-end editing dashboard. Every time you make any modification on layout; there is a need to click on the preview button in order to visualize changes implemented. But in Divi, There is a front-end editing option which will provide the freedom to see all modifications instantly.
e) If you want to convert your wordpress theme into online store to sell products and for affiliate marketing i.e WooCommerce compatibility. Divi permits to convert simple website into online store.
---
Extra features of Divi
a) In Divi, one can easily import and export a particular component and reuse in other pages.
For example. Same header and footer can be integrated in all pages.
b) Divi facilities us numerous in-built design packages that can be used for quick setup.
c) We can also export complete design packages.
d) Divi is compatible with all the latest plug-in.
---
Conclusion:
Responsiveness, SEO ready, customization options, affordable rate, Drag-and-drop building, landing page design, elegant home page, and blog page design, are the basic need of every business wordpress theme. These all features can be easily found in Divi. you can download Divi from elegant https://www.elegantthemes.com

Discount Coupons
FREE Pro Account worth $99.95 for 14 Days.
---