Top 5 WordPress Security Plugins in 2019
While I was surfing through the comments on my blog today, I saw one comment where a person, new to WordPress was asking me about security plugins. This made me go back to the time when I was new to WordPress and was fidgeting in the same way between multiple security plugins options. One of the major issues was also due to a lack of proper information over the internet as of which plugin should we use for our site.
However, you need not worry as I am here to help you.
I have been working on WordPress for past 10 years and now I am quite familiar with every corner of this content management portal. I have dedicated this blog to help you understand which 5 WordPress security plugins do I personally use for my WordPress site and also strongly recommend using for yours.
Note: You can also see WordPress beginners guide if you are new to WordPress.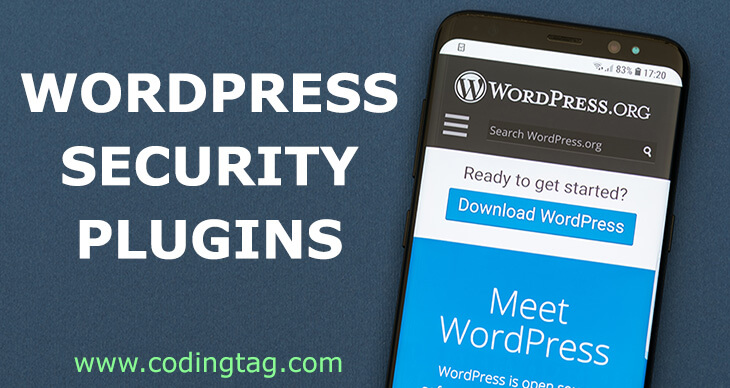 As there is no eating before cooking, let us know a little bit about security plugins in WordPress:
WordPress Security Plugins
Even though there is no doubt in the fact that WordPress is itself a secure platform, there might be some security loopholes that can hinder the safety of your data. With the use of security plugins, WordPress gives you a chance to implement additional security firewalls to your website to protect your vulnerabilities. It's like adding a speaker to your TV to make it home theatre!
So, which are the top 5 security plugins out there?
Top 5 WordPress Security Plugins
1. All in One WP Security & Firewall
One of the plugins which is most popular and which I mostly prefer is the WP security & Firewall. The reason why I love this plugin is due to its easy to use interface where any non-tech gig person can also easily do the customizations.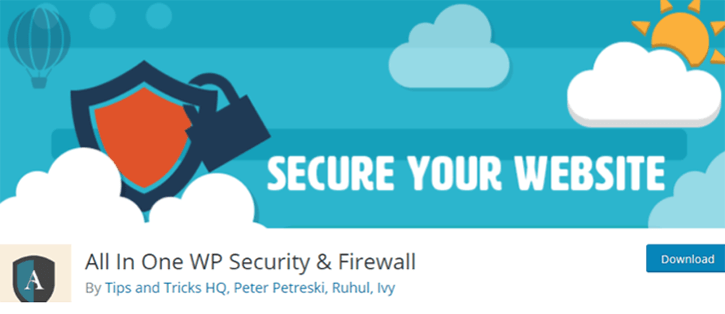 The plugin also provides a simultaneous visual representation and grading system to demonstrate which parameter needs improvement on site. By installing this plugin, you will be able to secure your site from unauthorized login attempts, hackers, data theft, or any unauthorized database modifications. If you want to download the plugin, you can visit the following link: https://wordpress.org/plugins/all-in-one-wp-security-and-firewall/
---
2. Wordfence Security
Another security plugin that can effectively secure your website is the Wordfence security plugin which offers a wide range of security options such as security monitoring, IP blacklisting, brute-force attack protection, and login security. The feature of this plugin that has won it the second position on my list is a database of spam IP addresses and websites which get automatically blocked.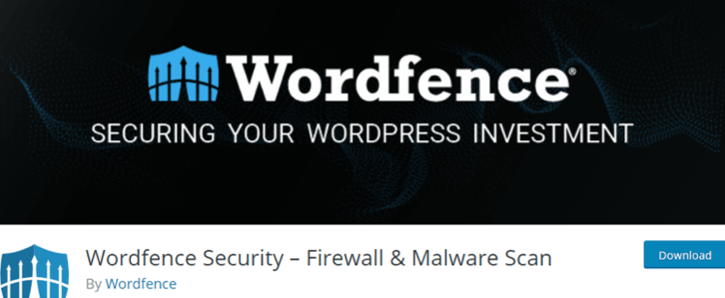 Although these features come free of cost with the plugin, you can also enhance the security layer if you want to invest some more. The premium version of the plugin constitutes additional firewall features including two-factor authentication, enhanced spam protection, real-time risk management, and many more. If you want to download the plugin, you can visit the following link: https://wordpress.org/plugins/wordfence/
---
3. iTheme Security
iThemes security plugin is also a wise choice for your WordPress protection. However, this plugin includes most of the attractive features as its pro version. But you should not get discouraged as the plugin is quite inexpensive and the pro version comes with a yearly price of just $80.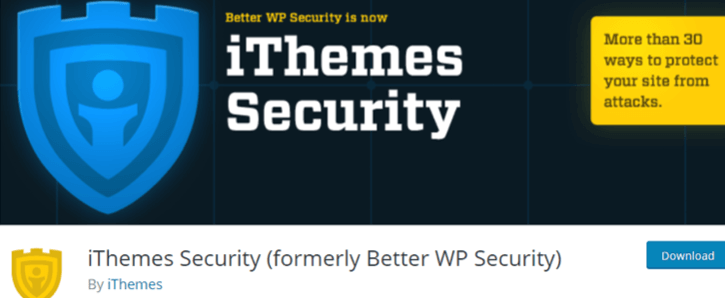 The various features which come with the pro version of ithemes security plugin include two-factor authentication, security keys, password security and expiration, reCAPTCHA, online file comparison, temporary privilege escalation, and many more. If you want to download the plugin, you can visit the following link: https://wordpress.org/plugins/better-wp-security/
---
4. Sucuri Security
Sucuri Security is another effective security plugin that sends the notification via email if anything wrong happens on your website. Various features offered by the Sucuri WordPress plugin include malware scanning, website firewall, blacklist monitoring, integrity auditing, etc.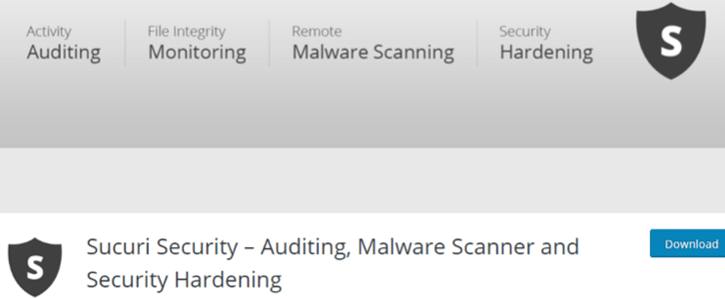 The reason why this security plugin is different from other plugins on this list is that it also integrates various blacklist browsers including McAfee site advisor, Google Safe Browsing, Sucuri Labs, etc. If you are going to use the plugin, I will recommend you to try the premium version as it incorporates several upgraded security features such as expert advice, service panels, etc. If you want to download the plugin, you can visit the following link: https://wordpress.org/plugins/sucuri-scanner/
---
5. BulletProof Security
BulletProof is another WordPress security plugin which takes care of all your database, website as well as firewall security. The reason I will recommend you to use this plugin is because of the ease of use offered.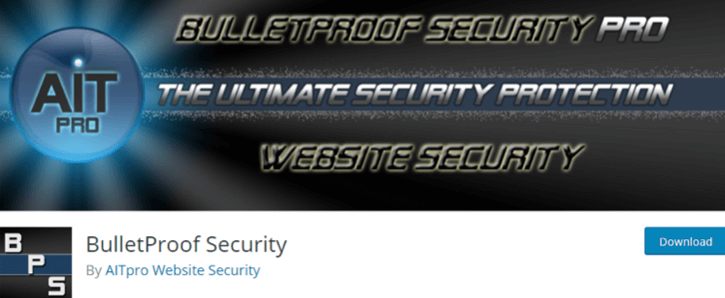 The security plugin takes care of all the security work by itself, all you have to do is to set up the plugin interface. Through this plugin, constant evaluation is done for the WordPress code, plugins, and themes for which the notification is sent to the admin regularly. The plugin is also effective as it adds caching to the website and limits the login attempts. The various security features provided by the BulletProof security plugins are IP blocking, Login security, code scanners, fake traffic, etc. If you want to download the plugin, you can visit the following link: https://wordpress.org/plugins/bulletproof-security/
---
Conclusion:
That was the list :)
I have shared with you a list of the top WordPress plugins that helped me secure my WordPress site for a long time. I always go for these security plugins and I can assure you, these plugins will also change the way you look at website protection.
So, which plugin among these do you think is the best for securing your WordPress site? Share your view with me in the comment box below.
Also, see the WordPress tutorial for developers to learn more about WordPress.
Discount Coupons
FREE Pro Account worth $99.95 for 14 Days.
---