Top 5 WordPress Plugins for Gallery
Hey there,
Thank you for visiting my blog!
Today I am really excited to share with you my favorite: list of top 5 WordPress plugins for the gallery !!
I know you all will agree with me on the fact that we want images on our websites. Everyone does!
When I first started my WordPress website, I was stuck to the default gallery which came with WordPress. However, I wanted to enhance my gallery which looked faded and out of the place.
Finally, I decided to search for a solution over the internet and guess what happened next, yes! It bombarded me with a profusion of plugin choices I can use for my WordPress site.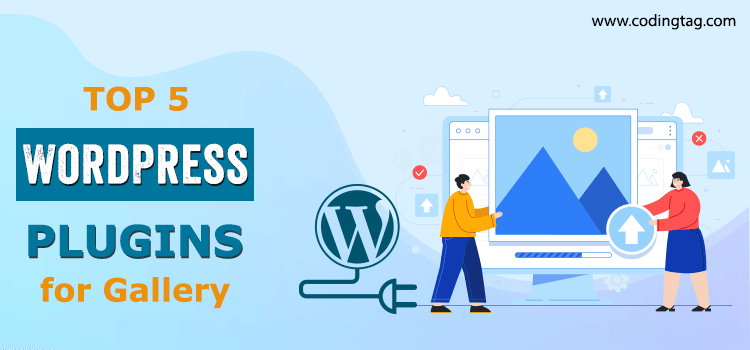 Although, I was not satisfied at that time as I could not make up my mind from the plenty of choices available. The reason why I am sharing today's list is so that I could help you prevent the issues which I faced in the earlier days of my WordPress encounter.
The below-shared plugins will not only help you enhance the way you add images on the page but will also save your time of searching through the internet for best gallery plugins available.
Besides, I will also include the links from where you can download each of the plugins. And all this for Free!
Also, don't forget to see WordPress beginners guide to know more about WordPress.
Hence, without further ado, let's get started with the top 5 WordPress Gallery Plugins:
Top 5 WordPress Gallery Plugins
1

Modula Gallery (Simple, Easy to Use Grid)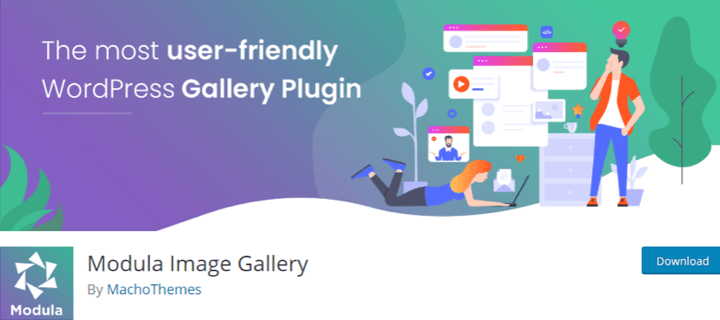 If you are a person who is more oriented towards simplicity, then the Modula gallery is for you. Personally, I am the person who will prefer a plugin that enhances my WordPress site without much gibberish, which is why Modula is one of my favorite Gallery Plugins. With Modula, you can add the splendid grid gallery to your site without much configuration.
You can either get the plugin for free or the pro version at a price of just $25. The various features offered by the Modula Gallery plugin are metadata title updating, social sharing buttons, mouse-hover effects, animation effects, filterable galleries, and much more.
Download Modula Image Gallery Plugin
---
2

Envira Gallery (Beginner Friendly, Advanced Features)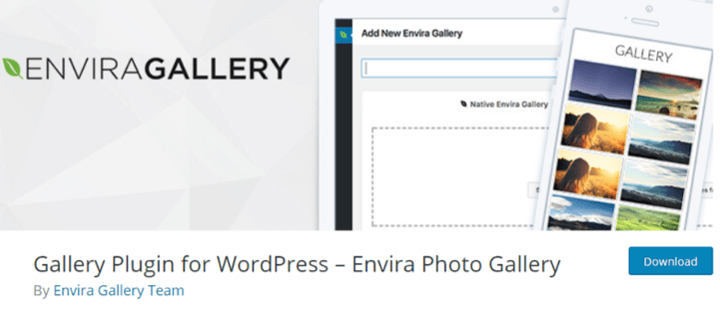 What will you think of a WordPress plugin with a 5-star rating?
Well, it must be wonderful right?
Well, yes it is! Envira Gallery is one of the most efficient, light-weighted, and easy to use the plugin you will find in the WordPress plugin directory. One of the best things about Envira is that it does not require any coding or technical knowledge to create a gallery.
All you have to do is just drag and drop the images and your gallery will appear as a professional gallery. Moreover, it will also help you to optimize the speed of your site loading, adding up to the enhanced functionality. Smooth, isn't it!
Download Envira Photo Gallery Plugin
---
3 FooGallery (Hub of Advanced Features)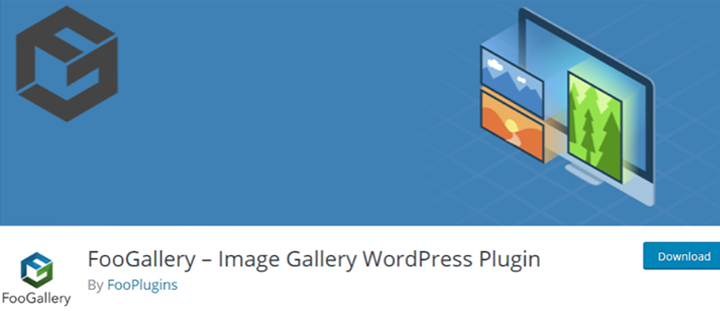 FooGallery is the ultimate solution to all your site's gallery requirements, where you can use the extensive lightboxes to arrange your gallery.
You will never get enough of the various functionalities provided by the plugin which include drag and drop function, responsiveness, multiple templates, WordPress visual display support, editing options, custom CSS, and what not!
The FooGallery WordPress plugin has a rating of 4.9 /5 and you can further extend its functionality through various extensions. However, you must keep in mind that too many extensions can also make the plugin slower.
Download FooGallery Plugin
---
4 NextGen Gallery (Oldest Plugin, Options to Organize)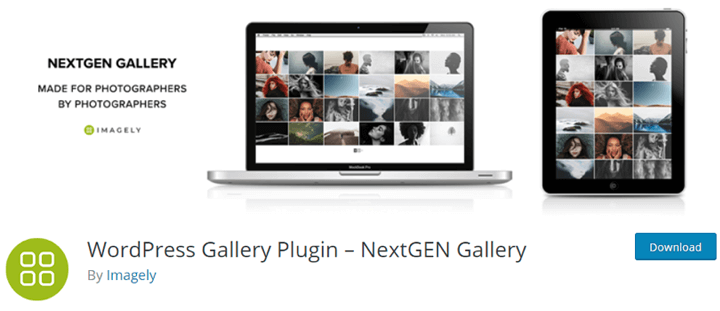 You cannot go wrong by choosing one of the most downloaded and oldest gallery plugins for WordPress, NextGen.
It has made its place in the WordPress plugin's directory since 2007 and has been improving since. Even though this gallery plugin appears to be a basic and simpler plugin, it equips all the functionalities to fit the needs of novice to expert photographers.
There are different ways in which one can organize the gallery on their site including metadata import, batch uploading, and album grouping. All in all, the NextGen gallery provides an overall package of features required by a professional photographer.
Download NextGEN Gallery Plugin
---
5 WP Photo Album Plus (Classic Slideshow with Advanced Features)

What's better than a plugin that gives you the feel of classic slideshow while also enjoying the features of an advanced gallery!
Well, WP Photo Album Plus does exactly that. You cannot just simply say that it is a gallery plugin, but it can be stated as an ultimate WordPress multimedia management plugin.
With the WP Photo Album Plus, the user can also customize the size of the photo and the order in which they will appear on the site.
Several other features offered by the WP Photo Album Plus are commenting system, rating system, QR code generator, full-size slideshow, direct download, and many more.
DownloadWP Photo Album Plus Plugin
---
Conclusion
That was my own list of the Top 5 WordPress Plugins for Gallery which you can use for your website. Feel free to explore more about these plugins and choose the one which suits you as per your website requirement.
If you want to learn about the Top 5 WordPress Video Gallery plugins, you can visit our other blogs.
Did I miss any of the plugins which you feel should have been in the top 5 list? If you have any plugin, I would love to hear from you.
You can share it with me by commenting in the box below
Discount Coupons
FREE Pro Account worth $99.95 for 14 Days.
---