Top hacks to Speed up a WordPress Website
Have you been in a situation where you are stuck behind the decline of WordPress website performance? Don't worry; you are not alone facing this problem. Navigating WordPress optimization seems like a nightmare. There are many optimization challenges with WordPress. Website optimization plays a major role in performance improvement, driving sales and marketing investment returns. In this article, we will cover the exact information on "why performance is needed" and basic website optimization tips to enhance WordPress performance.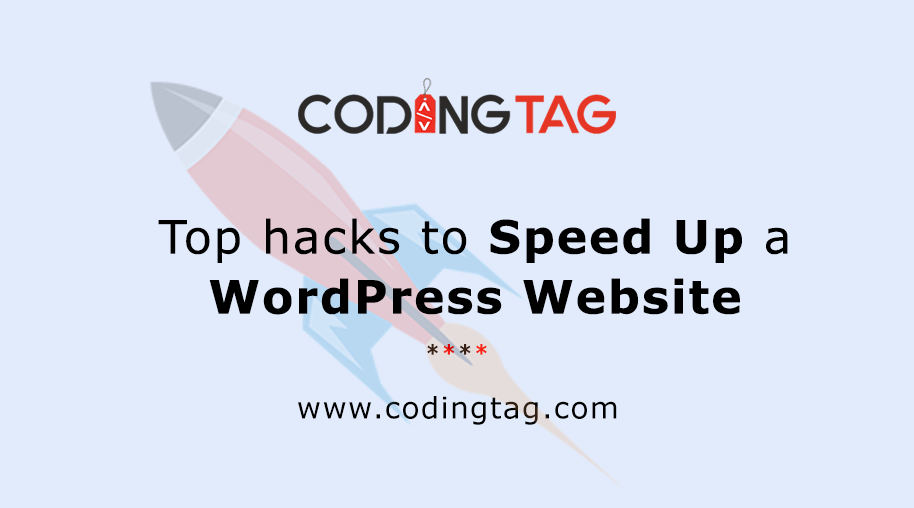 Why Performance of Your Website is mandatory?
One of the common challenges that WordPress website owner's face is the "Performance". Pages of the entire website are required to load quickly before losing audience attention. Loading time of the website is taken into consideration by every search engine. If the loading time of any website is over 1.5 seconds, Google considers it as a slow. If the content of the blog is not loading fast it will affect the readers, it will definitely increase click-back action. Website owners have very less time to convince their users to stay on their website. When the loading time of the website is less it will potentially leave their website before waiting for it to loads.
Some of the essential reasons why speed matters:
a) For Google Rankings
b) For User Engagement
c) Best Customer Experience
d) Reduce Bounce Rate
e) Best Conversion Rate
f) Increase Website Traffic
g) User Satisfaction
h) Profits
How website Speed Relates to Audience:
The main objective of writing a blog and building a website is "user engagement". As it involves only users, there is a need to think as per audience concerns. When users browse something online, if a selected blog or website takes long loading time, it will definitely irritate them, they often click back which in turn increase bounce rate. In an instant-gratification era, users want instant information; they did not tolerate the delay rate. This thing Google understands and gives priority to websites that load fast.

Say Goodbye to WordPress Speed-Up problems:
It is essential to learn how to speed-up website enhancing traffic, page views, user experience, and fast loading. We hacked some of the effective hacks mentioned below that are definitely helpful to speedup website for more subscribers, traffic, and revenue.
1. Invest money in Quality Hosting
One of the prominent steps of enhancing site performance is to invest in the best hosting. There are many cheap hosting offers available on the internet but hosting should be chosen very carefully as it acts as the core of the performance of a website. There required an in-depth knowledge of Hosting before choosing any hosting plans. There are many hosting service providers available that are taking initiative measures to optimize your website. Hosting services are also categorized into different services such as Shared WordPress Hosting, DIY VPS, Managed WordPress Hosting, Kinsta and many more.
Shared Hosting environment is usually failed to deliver the best loading times because of the sharing servers with numerous websites which in turn results in a poor performance. Use of a managed WordPress hosting service provides you best optimized server configurations and many advanced features including backup, security measures, and automatic updates to execute and protect WordPress websites.

In addition to the hosting knowledge, server location, memories, hard drives, technologies used in the servers are also important i.e. whether the server implements an advanced framework of HTML, PHP or not. This information affects the performance of the website.
Read this article also: How to start a successful Blog

---
2. Try to substitute possible PHP with HTML code
Plain HTML multiplies the speed of the website. If anyone is familiar with Both PHP as well as HTML code, can effortlessly substitute PHP instances used in a specific code with plain HTML. This trick is beneficial to improve the performance of the website but it is recommended only to code expertise.

---
3. Compressed Media Content
Images play a primary contribution to the performance of a website. The best trick is to never compromise in choosing the size of the images before integrating it on the website. Generally, people focus on optimizing only images but text and visual content optimization are also important. Use of optimized content improves website functionality, ranking, and performance. The Size of the content must be compressed. To reduce the size, there are various tools available on the internet in which 'gZIP' is one of them. It permits compression of JS files, CSS and images. The simplest method to enable this compression is to integrate a few lines of code on the .htaccess file on the root folder. After enabling this gZIP, It significally reduces information size and deceases loading time of websites.

Another trick is to use SEO friendly images WordPress Plugin or can use via TINY PNG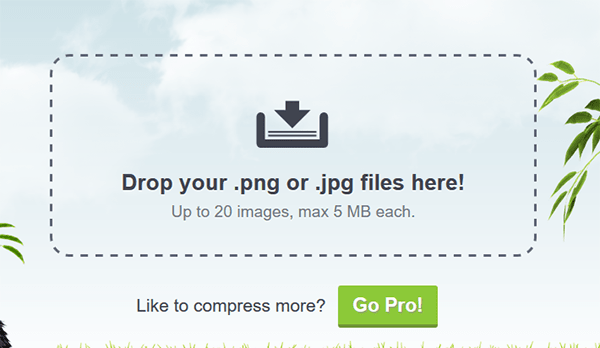 ---
4 Optimize WordPress Database
WordPress website performance relies on the database like other dynamic applications. Every action performed on a website including themes, plugins, post and its comments, utilize the database for functionality. The database consists of tables in it to store information; they might get disorder or filled which further create junk data that occupies memory of database which in turn create a performance issue. You need to follow certain measures on optimizing WordPress database such as clean-up unwanted data, irrelevant and duplicate tables which will create a space in memory.

There are numerous database optimization plugins available on the WordPress to clean the database such as WP-Optimize, Breeze, WP-Cleanup, Optimization plugin etc. These plugins permit anyone to clean-up items, old auto drafts, delete trash and spam comments, view, and clean options and run automatically database optimization. You can also optimize your database directly via phpMyAdmin, only required to access the cPanel of your host to get access to the phpMyAdmin. It is the section where you can check entire table overheads and perform table optimization.
---
5. Disable Pingbacks and trackbacks:
Trackbacks and Pingbacks are techniques used for SEO ranking. But it decreases the speed of the website. These methods create the no of SPAM comments which ultimately utilize Server's CPU and enhance memory load. It is recommended to turn off these functions for WordPress site speedup.
To disable these functions, there is a need to follow the mentioned steps:
1st Step: "Login the WordPress admin panel
2nd Step: Click on the discussion after settings section
3rd Step: Select Allow or Disallow Link notifications to turn on or off the pingbacks and trackbacks
4th Step: Save Changes :)

---
6. CDN (Content Delivery Networks)
CDN have the capability to enhance the loading speed of the website, there is a need to have the proper knowledge on how to implement it. CDN contains a network of hosting servers. This network is specifically designed to distribute entire content of the WordPress site including JavaScript, images, CSS, music etc. However, CDN makes use of file caching principle to deliver fast.

How it does work?
When any WordPress site implements CDN, the audience that requests to visit any page of the website will get the HTML code from the actual server where as the remaining content will be loaded from a particular server, which is specifically created for an optimization objective. In this CDN reduce downloading time by responding users request from its nearest location.

---
7. Optimized Themes
The theme of the website is a major parameter of WordPress performance. Since there are thousands of themes available on the WordPress, that does not mean you can download any of them. Before installing any WordPress theme, you need to research all the major features of it, whether it is seo-friendly, optimized, or light weight. There are many themes that slow down the speed, you need to select the ideal one carefully.

Once you implement mentioned above tips you will definitely notice an improvement on your website speed and loading times.
Read this article also: How to setup Google Analytics in WordPress

Discount Coupons
FREE Pro Account worth $99.95 for 14 Days.
---