Top 5 Handbag Brands in the World
A woman can never have enough handbags and that's the fact. Over the years, the usage of handbags has transformed from just a necessity to becoming a thing of fashion and style. In the world consumed by fashion, no women ever think of leaving their home without a handbag by their side.
Despite the obvious need, women always feel helpless when it comes to finding the right handbag. It's not their fault as there are so many handbag brands providing so many options. Yes, there are indeed times when a handbag just clicks you and you know this one is for you but there are times when you are in the hurdle of finding the right handbag that highlights your ensemble.
So, we have created this list of top handbag brands in the world to help you choose the best one.
Top 5 Handbag Brands in the World
5 Versace
Country: Italy
Founder: Gianni Maria Versace
Founded: 1978

The Italian brand "Versace" needs no introduction. It has already set up a recognized name for itself all around the world. The company produces some of the most stylish and royal handbags. Versace represents its heritage through some strong and fearless designs revolutionizing the fashion industry in its own way.

Their Handbags are synonymous with bold, powerful, seductive yet having a touch of elegance. Most of the Versace pieces are treated as fine art including their handbags. The company's logo on any handbag is enough to show its royalty and class.

---

4 Prada

Country: Italy
Founder: Mario Prada
Founded: 1913

Prada is a brand that is determined to offer some of the best handbags in the world that women would absolutely cherish and love. Prada handbags are known to have a more casual vibe about them compared to all the other brands on the list. Their bags are world-renowned and liked by many of the top celebrities for their unusual prints, textures and shapes.

Prada brand gives a sense of luxury in itself and their handbags are no less than that. Their handbags are considered to be an elite fashion accessory and their designs are getting better each year.

---

3 Chanel

Country: France
Founder: Coco Chanel
Founded: 1909

Chanel is one of the most sought after handbag brands in the world. Chanel offers some of the most expensive handbags in the world but every handbag designed by the brand is known to be worth every penny spent on it. Chanel bags are known for their exquisite designs that are exclusive and awesome while the material remains soft.

For decades now, Chanel handbags have accompanied celebrities from all around the world to all major events. Its handbags are a collection of sophisticated, sweet and an amalgamation of timeless classics with a touch of modern takes.

---

2 Hermès

Country: France
Founder: Thierry Hermès
Founded: 1837

Hermes is known to be the manufacturer of high-quality fashionable goods that also includes some of the best and beautiful handbags in the world. Their handbags are considered to be handmade with extraordinary designs and craftsmanship making them among the most cherished and loved products around the world.

Despite the hefty price tags, the popularity of Hermes is second to none. Over the years, Hermes has established itself as a symbol of class, wealth and status.

---

1 Louis Vuitton

Country: France
Founder: Louis Vuitton
Founded: 1854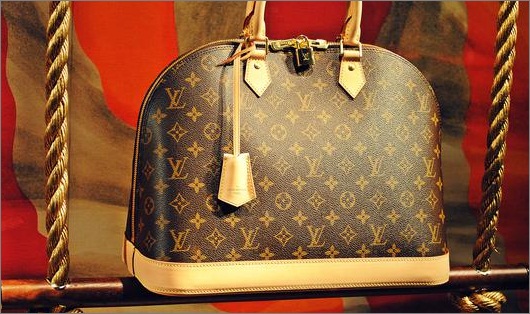 This French brand has been the symbol of luxury, elegance and style since its launch. The brand caters its products to the taste of every individual and then comes a range of exquisite handbags. Louis Vuitton has an extensive range of luxury handbags that stood the test of time and still emerged as the top handbag brand in the world.
LV bags are easily recognizable because of the LV signatory logo that adorns its collection of handbags. LV is praised throughout the world for its incredibly high-quality handbag that any woman can fall in love with. LV is known for going the extra mile with innovation when it comes sits handbags setting new benchmarks for all the brands out there.
This is the list of the Top 5 Handbag Brands in the world. We hope you liked the information provided here and don't forget to subscribe to our free newsletter to stay updated with the top 5 series.
Note:
All the social media and coding tag website content are only for educational purposes and all the names and logos are property of these respected brands. The information we provide in this blog is best to our knowledge and according to publicly available data. Coding Tag is not liable for any discrepancy in the data.
Discount Coupons