Internet Browsers otherwise called Web Browsers or simply browsers are application software used for accessing the World Wide Web. It retrieves the necessary content from a web server and displays it to the user whenever a user types a website address. When it comes to choosing a web browser, there are numerous choices making it very difficult to find the ideal one. We have created a list of Top 5 Web Browsers in the world. Let's take a look at these browsers.
Top 5 Internet Browsers in the World
5 Opera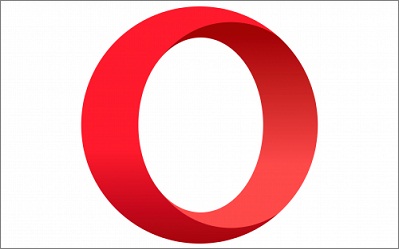 Developed by: Opera
Available in: 42 Languages

Opera is a multi-platform web browser developed by Opera company which is a Norwegian multinational technology company specializing in web browsers, FinTech, YoYo games and other services. Opera was released in 1995 which makes it one of the oldest web browsers still active today.

Opera was the first browser to launch some of the best features that users absolutely love today such as Speed dial, Pop-up blocking, private browsing and tabbed browsing. Opera is considered the best PC browser for people who just love to shop or switch between social media applications. There are many features that enable Opera to compete with some of the big names in the industry. These features are:

Built-in Adblocker
Snapshot (Built-in screenshot tool)
Pop-up blocking
Speed Dial
Re-opening recently closed pages

---

---

4 Safari

Developed by: Apple
Available in: 40+ Languages

Apple Safari or Safari is a graphical web browser developed by Apple. Safari was first introduced in January 2003 and since then, it went through 15 revisions. It is one of the most used web browsers around the world in 2021 and considered the fastest browser in the world.

Safari is preferred by everyone who is concerned about their privacy and security. Safari offers a number of features that are best-in-class and have no match as one of the best browsers in the world. Some of the best features that Safari offers are:

Less power consumption
Powerful privacy protection
Safari Extensions
HTML 5 Support
Fastest Browser in the world

The only reason why Safari is not considered to be in the top 3 browsers is pricing. While all the other browsers in this list are absolutely free for users, Safari charges an amount of $100 per month per user.

---

3

Microsoft Edge

Developed by: Microsoft
Available in: 96 Languages

Microsoft Edge is a cross-platform web browser created and developed by Microsoft. It was first launched in 2015 and retired one of the oldest browsers known as Internet Explorer. Edge is the third most popular web browser in the world currently and is loved by many for its innovative features.

Edge allows you to use the web while approaching different elements like styling and customizing the homepage, shopping while at the same time-saving time and cash and allows you to remain coordinated. Some of the best features of Microsoft Edge are:

Browse Safely
Sync Feature
Tracking Prevention
Price comparison option while shopping
PDFs view, edit and share options directly in the browser
Available across most of the modern devices

Microsoft is considered the best web browser for all shopaholics.

---

2

Google Chrome

Developed by: Google
Available in: 47 Languages

Google Chrome is a cross-platform web browser developed by Google. It was first launched in 2008 for Windows. However, soon it was ported to all platforms and now it serves as the default browser on most of these platforms. It is the most used browser in the world.

It is the best browser for everyone who wants a trouble-free, easy and fast browsing experience. The incognito mode of Chrome is one of the most liked features of Chrome while some other important features are:

Data Saver
Fast Browsing
Sync across all devices
Voice Search
Personalized and smart recommendations

Chrome is very easy to use and one of the fastest browsers in the world making it the most used browser in the entire world.

---

1

Firefox

Developed by: Mozilla Foundation
Available in: 97 Languages

Firefox otherwise known as Mozilla Firefox is an open-source and free web browser developed by Mozilla Foundation. Firefox browser is the most secure browser and incredibly fast. It is considered the best browser for everyone and for every purpose. It also introduced a new feature that allows users to save themselves from getting tracked online.

Firefox also protects users from super-cookies that stay hidden inside your browser and always track your information. This is one of the prime reasons why Firefox is the most liked browser in the world. Some other features include:

Expanded Dark Mode
An extra layer of protection
Unified Search Bar
Faster Browsing

Considering all the features of Mozilla Firefox and its fast speed, Firefox is the top-rated browser in the world.

This is the list of Top 5 Internet Browsers in the world ranked according to their features. This list can help you decide which browser is best suitable for you. If you like this information then, please subscribe to our newsletter.

Note:

All the social media and coding tag website content are only for educational purposes and all the names and logos are property of these respected brands. The information we provide in this blog is best to our knowledge and according to publicly available data. Coding Tag is not liable for any discrepancy in the data.
Discount Coupons