Top 5 Perfume Brands in the World
What's that one thing that can make anyone overlook your attire and looks?

The answer to the above question is very simple, it is the way you smell. Fragrances have always been a part of beauty statements. The way you smell plays a crucial role in your overall style. So, today we will be discussing the Top 5 Perfume Brands in the world.

These perfume brands are known worldwide for their fragrances. We hope this list that we curated might come in useful to select the best perfumes for yourself.

Top 5 Perfume Brands in the World

5 Hermes

Country: France
Founder: Thierry Hermes
Founded: 1837

Hermes is very popular and among the top brands in the world when it comes to perfume shopping. Its extensive perfume line offers a rich aura of elegance and richness like no other brand in the category. The Hermes brand has become the epitome of glamour and sophistication over a long period of its existence. Hermes is one of the oldest fashion houses in the world and perfume became a part of its history in the 1930s.

Hermes has won many major awards over the years including the prestige – Men's Fragrance of the year award for its perfume collection.

---

4 Versace

Country: Italy
Founder: Gianni Maria Versace
Founded: 1978

Versace is a renowned Italian label and made a name for itself in the world for luxurious clothing and accessories. But Versace is not all about clothing and accessories; its perfume line is also doing very well globally. Its Crystal eau de toilette perfume is one of the most sold perfumes in the world which was launched in 2006 exclusively for women.

The Versace fragrances typically exemplify the brand's unique style. Their perfumes are bold and charismatic but still equipped with the company's heritage.

---

3 Nautica

Country: United States of America
Founder: David Chu
Founded: 1983

In the premium section of perfume brands, America's most loved apparel brand also makes an entrance. Nautica offers an extensive range of clothing, accessories, watches and perfumes. Their perfumes are very well known for day to day use. Their first fragrance was launched in 1992 exclusively for men and since then, it has come a long way to feature in the list of top perfume brands.

---

2 Dior

Country: France
Founder: Christian Dior
Founded: 1946

Dior is the second top perfume brand in the world. However, many people believe that it is the best perfume brand in the world and one of their signature scents, J'adore has been one of the best selling perfumes in the world. J'adore of Dior brand has become a fragrance commodity that women still crave and enjoy.

Dior is recognized not just for its fashionable fashion items, high-end accessories, and cult cosmetic lines, but also for its alluring Dior women's perfume line.

---

1 Calvin Klein

Country: United States of America
Founder: Calvin Klein, Barry K. Schwartz
Founded: 1968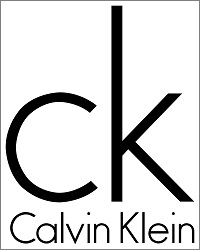 When it comes to the best and luxurious perfumes in the world, Calvin Klein is the name. It is one of the most recognised brands in the world when it comes to apparel, watches, undergarments and fragrances. Some of their most known fragrances are CK One, Eternity, and Obsession.
The ability of these perfumes to grow with time has put them in the first place on this list. Most of the perfumes by CK are unisex which make them more accessible to a lot more people.
This is the list of Top 5 Perfume Brands in the world. We hope you liked the information provided here and don't forget to subscribe to our free newsletter to stay updated with the top 5 series.
Note:
All the social media and coding tag website content are only for educational purposes and all the names and logos are property of these respected brands. The information we provide in this blog is best to our knowledge and according to publicly available data. Coding Tag is not liable for any discrepancy in the data.
Discount Coupons