From Ideas To Words: AI Tools For Content Creation
AI has spread in all walks of our lives. We use it every day without even knowing. Our smartphones have AI assistants built into them. Our search engines are powered by AI and many types of online tools are powered by AI.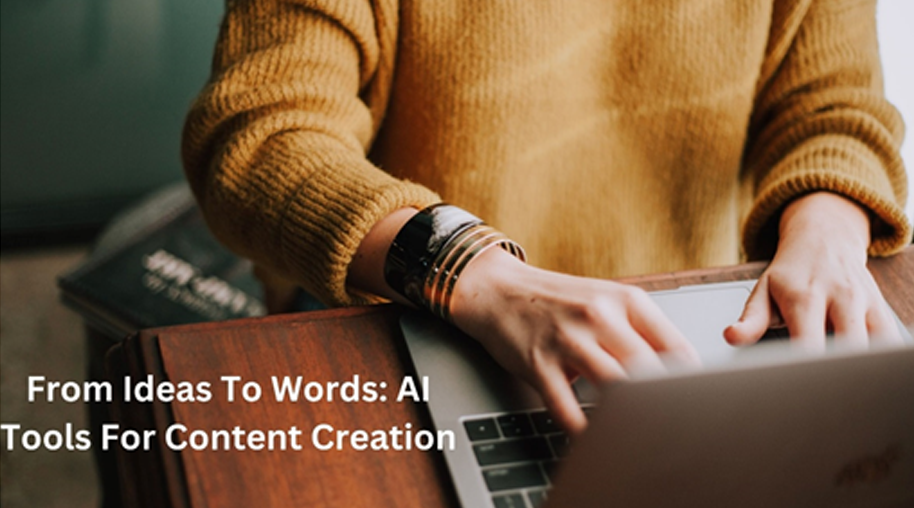 Today, we are going to look at some of the tools that help writers with content creation and writing. We are going to look at three AI tools that help writers with brainstorming ideas, writing those ideas down, and even editing them. Let's check them out.
Three AI Tools for Content Writing
Here are the three tools. These tools are freemium in nature, i.e., they are available for free, but some features are only available for a price. Of course not all of them are freemium, one of the tools is currently only free. However, there is a chance that it will have a premium version in the future. Now, let's talk about the tools themselves.
1 ChatGPT
ChatGPT is a freemium tool. It is a chatbot powered by a large language model that allows it to understand and manipulate text in a human-like manner. It has a large database of information to draw from which lets it create ideas and even pen them down.
This is a phenomenal tool. When it debuted it sent the IT world into a frenzy as everyone started scrambling to create their own version of this tool. Here are some ways in which writers can use it for content creation.
Use it to brainstorm ideas. Writers can ask ChatGPT for suggestions related to their ideas. For example, they can ask it to show different versions of their title. Here is an example.

Another method of using ChatGPT is to ask it to write an outline for your content. You can add parameters that help it to customize its output to your liking.
Another use of ChatGPT is in editing. You can ask it to rate your work. Simply copy-paste your stuff into it and see what it has to say. Nine times out of ten it will provide some great insight into how you can improve the work.
As you can see ChatGPT is really powerful. It is available for free, but its premium version is even better. It performs faster and has better results. So, writers can use it in different ways to facilitate their content creation process.
2 Paraphrasing Tool by Editpad
Editpad is a freemium platform that provides multiple content optimization tools. One of them is the paraphrasing tool. This tool can paraphrase any given text in multiple ways. This is possible due to the multiple paraphrasing modes available in this tool. The free version of this paraphraser has three modes. They are called Smooth, Reworder, and Formal.
Smooth mode paraphrases the given text in a way that makes it easier to read. The Reworder mode is great at replacing individual words with their synonyms and the Formal mode can change the tone to be well…formal.

Writers can use this tool to improve their write-ups with respect to readability, vocabulary, and tone. It can help them to easily address these three issues without having to waste time. Of course, they can also use it to brainstorm ideas. For example, they can pen down their idea and feed it to this tool. Then get it to paraphrase them. The paraphrased version is somewhat different even if the meaning is the same. That can inspire new ideas.
In this way, content creators can use this tool to facilitate their content creation process.
Bard is Google's attempt at ChatGPT. It is also a large language model, but it has one key difference from ChatGPT; it can access the latest information on the Google SERPs and use it in its responses.
Therefore it can be used to conduct research quickly and efficiently. Content writers can use it to gather succinctly formatted information on even the latest topics. This helps them to brainstorm ideas quite quickly. Here is an example of this.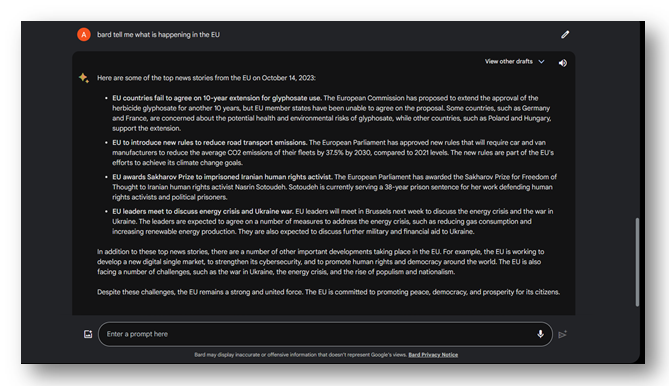 See how much information is provided in a concise manner. Now, the writer is free to pursue any of the information they like and write a well-articulated article on it. Aside from this, it can do most of what ChatGPT does i.e., provide feedback on your writing, edit it a certain way, and even paraphrase it if you like.
The great thing about Bard is that it lists its sources, so it is very easy to corroborate the information it provides. That is one of its advantages over ChatGPT. However, it seems this advantage won't stay for long since it is rumored that OpenAI is working on providing the latest information to their system.
Bard is the only free tool on this list (at the time of writing); however, it is still under development and Google may roll out a premium version later on.
Conclusion
So, there you have it, how AI tools can help with the journey from ideas to words. Content creators can use them in different steps of their content writing process to get help. We hope you learned something from this post and are now more open to the use of AI tools in your writing.
Discount Coupons