How to start a Successful Blog
There are mainly two methods that can be used to express i.e., expressive and communicative expression. Blogs allow you to do both.
A blog can be referred to as a popular platform used by an individual to share or express their communicative ideas, thoughts, passion, stories, knowledge, and expression.
The process of updating the blog on the web is known as Blogging. Blogging can be called as a communication medium to build a connection.
At present, the blog is becoming an important medium to explore business and make money.
Before building a successful website or blog you need to ask certain questions to yourself.
How to Start a Successfully Blog
Choose a Niche: Decide on the topic or niche you want to write about. This could be something you're passionate about or have expertise in. A focused niche will help you target a specific audience.
Select a Blogging Platform: There are several blogging platforms available, each with its own pros and cons. Popular options include WordPress.org (self-hosted), WordPress.com, Blogger, and Squarespace. Choose one that suits your needs, budget, and technical skills.
Pick a Domain Name: Your domain name is your blog's web address (e.g., www.yourblogname.com). Choose a domain name that is easy to remember, relevant to your niche, and available for registration. You can use domain registrars like Bluehost to check and purchase domain names.
Set Up Hosting: If you choose a self-hosted platform like WordPress.org, you'll need to get web hosting. Hosting companies like Bluehost offer easy WordPress installation and reliable hosting services.
Install Your Blogging Platform: Follow the hosting provider's instructions to install your chosen blogging platform. For WordPress.org, many hosting providers offer one-click installations.
Customize Your Blog: Choose a theme that matches your niche and customize it to create a visually appealing and user-friendly blog. Personalize the colors, fonts, and layout to make it unique.
Create Essential Pages: Set up crucial pages like the "About Me" page, "Contact" page, and any other necessary pages that provide important information to your readers.
Plan Your Content: Develop a content strategy and create an editorial calendar. Outline the topics you want to cover and plan when to publish each post. Consistency is key, so try to stick to a regular posting schedule.
Start Writing: Begin creating and publishing your blog posts. Make sure your content is engaging, informative, and adds value to your readers. Use images, videos, and other media to enhance your posts.
Promote Your Blog: Share your blog posts on social media platforms, join blogging communities, and engage with your readers. Networking with other bloggers can also help you grow your audience.
Optimize for SEO: Learn about search engine optimization (SEO) techniques to make your blog more discoverable by search engines. Use relevant keywords, meta descriptions, and internal/external linking to improve your blog's ranking.
Monitor Analytics: Install Google Analytics or other tracking tools to monitor your blog's performance. Analyze the data to understand your audience better and adapt your content accordingly.
Remember, starting a blog is a continuous learning process. Be patient, stay consistent, and focus on providing value to your readers. Over time, your blog can grow and become a valuable resource in your chosen niche.
---
Why start a blog
Turn Your Hobbies: People work just so they can pay their bills, but how will you feel if you can share your interest with people and get paid for that. That's what been a blogger means.
Monetization Opportunities: While not the primary reason to start a blog, some bloggers can generate income through various monetization methods like affiliate marketing, sponsored posts, advertising, or selling digital products.

Creative Outlet: Blogging allows you to express yourself creatively. It gives you a platform to share your thoughts, ideas, experiences, and expertise with others.

Make Money Online: A blog can possibly bring in cash each month through different techniques. You can earn cash through running advertisements, selling your own items and administrations, prescribing different organizations with promoting their products, and that's only the tip of the iceberg.
Gets Global Fan Following: Blogging improves your writing skills. You can share your tails, impress individuals, and get a global fan following through your blogs. A blog is the most ideal approach to get the message out in this digital age.
Flexible Working Hour: The best thing about being a blogger is that you don't require an office and don't need to do 9 to 5. You will be your own boss and can work according to your comfort at any place and at any time.
---
How to start a blog for a website?
Who is your competitor?
Whether it is language tutorial, cooking recipe or travel ideas, etc.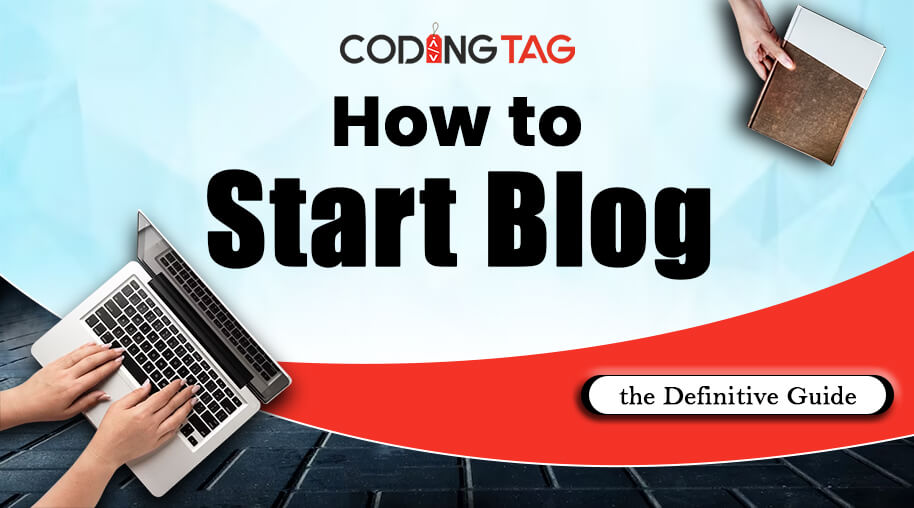 Nowadays people can easily start building a blog but building a successful blog is the most complicated process required a plan strategy. It is not a one day process that needs time.
You need to go through research on key components including cloud hosting, search engine optimization, and design of a website, website security, and trust signals for building a successful website for online success.
There are different tools available to create a blog. Now a question arises in our mind "How to start a successful blog" following are the steps used to create a successful blog.
What are the steps to create a Blog (Stepwise)
1) Select the best Domain Name suitable for your business
2) Figure out a suitable blogging platform
3) Obtain Web Hosting
4) Select an attractive WordPress theme and begin writing
5) Pick up creative ideas you want to post and share it
---
1) Select the best domain name suitable to your business
A domain name can be referred to as the online identification of your website. It is the URL that you type in the browser address bar to track post updates of the blog, for example, www.codingtag.com.
Selecting a perfect name is really confusing required thoughts. The domain name should be unique and related to your business. The following are the points that you need to know before choosing a domain name.
Keep it simple and short.
The domain name should be easy to type and pronounce.
An applicable name extension can be used e.g. For blogs and personal ".me" and for any community and company ".co" can be used.
Avoid using hyphens and numbers.
Prefer the use of keywords.
---
2) Figure out a suitable blogging platform
The first thing you need after selecting a domain name is to choose the preferred platform for your blog. There are many platforms available on the internet i.e., Wix, WordPress, Tumblr, Ghost, Squarespace, Weebly, etc.
WordPress is the most active, simple, and easiest tool. It contains large plugins and different methods, layout, and design to create a blog.
---
3) Obtain web hosting
Web hosting can be referred to as the service that grant organization to post a webpage on the internet. If we want to make our website online two things are required i.e., domain name and webspace.
There are many web hosting companies available on the internet. The most recommended company for beginners is Bluehost offers WordPress Hosting, Shared Hosting, Dedicated Hosting, and VPS Hosting.
Bluehost provides affordable annual plans, 24/7 support, and 20 days money-back guarantee, you need very few minutes to join Bluehost. Choose your applicable plan and register domain to Get started on Bluehost.
Bluehost is continuously using innovative ideas to deliver the best services tool to its customer by providing reliable and required functionality.
Bluehost company makes use of customized, advanced technology and platform for predictable tracking.
---
Following are the steps you need to build your website on Bluehost
1) The initial step you need to do is to click on the "Get Started Now" link.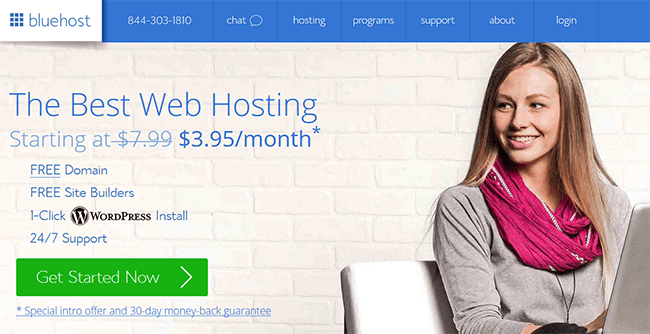 ---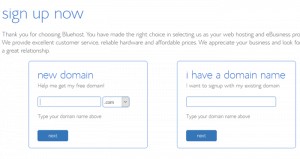 ---
2) Choose your applicable plan with the registered domain and include the privacy to avoid junk and spam emails and phone calls.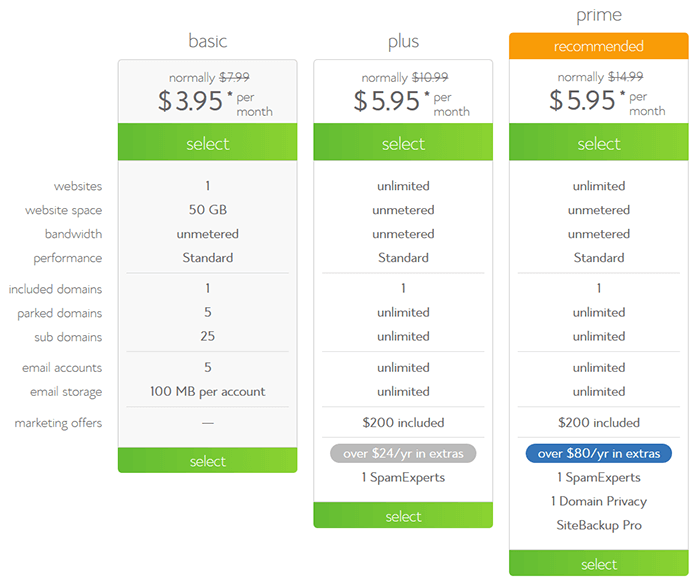 3) Fill your required plans, payment, and personal information and chooses the secured password and then submit.
---
Install WordPress Software
The Initial step you need is to sign in Bluehost cPanel.
Identify Website Section
Click on the Install WordPress button.
Add the required personal information such as email address, name, etc to complete installing process of WordPress.
After installation, your WordPress login URL will be similar to the following link.
http://domain-name.com/wp-admin
Select the most attractive theme
You can control the visual appearance of your blog with the inbuilt themes. Nowadays, appearance plays an important role to attract an audience. Your blog design is your first impression on others.
If your first impression is fantastic, then only people will go to read the content of your blog. You need to think about various things before selecting the appearance such as:
Your blog appearance should be professional.
Choose the theme related to your blog content.
Go for simple themes.
The theme should be mobile responsible and browser compatible.
Should be SEO friendly and should support plugins.
WordPress has a thousand of themes to control and modify the design of your blog. You can give the beautiful appearance of front-end and your content by adding images and videos to your theme.
Steps to change themes in WordPress
1) Click on appearance
2) Go to themes and there click on Add New Button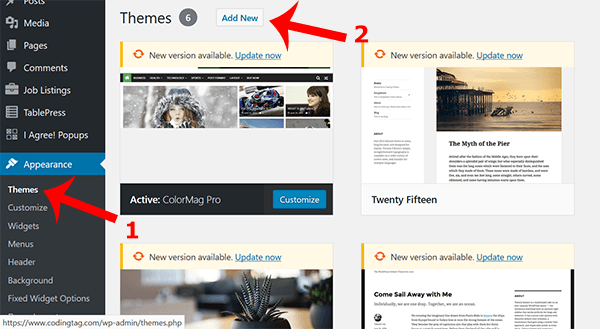 ---
Select an attractive WordPress theme and begin writing
Install a WordPress and pick an inspiring theme. Choose the theme that is more professional and simpler to customize. WordPress has an interesting feature to modify themes in very fewer clicks.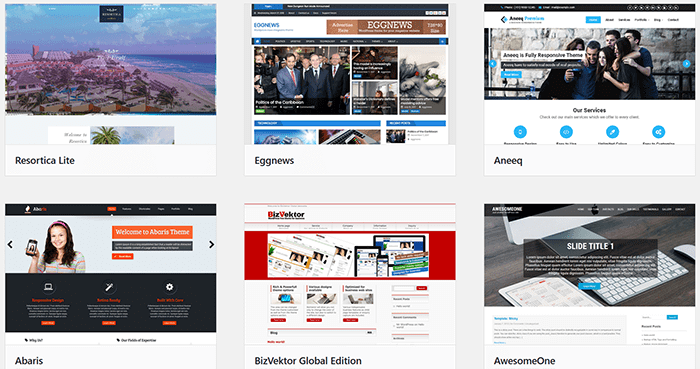 There are many options available in WordPress.
Select the plugins you required. You can easily activate, deactivate, and modify the plugins.
Go to settings for the general setting such as a tagline, tagline address, URL, membership email address, etc. Setting includes permalinks setting which is a very important setting in the WordPress required for search engine optimization to find the content of your website.
On another screen, you can browse 2000+ beautiful themes present in the WordPress directory. You can sort it according to your content.
Take a mouse over the selected theme and click on it. Two popup button appears i.e. Install and Preview.
Click on Install and then activate the selected theme.
After activating the interactive theme get ready to write your first blog.
---
Start writing your First Blog
Before writing any content you need proper guidance. Writing good quality content is a little time consuming but you have to do proper research on specific topics you are writing an article.
There are various tools available on the internet to assist you to provide relevant and deep knowledge of the topic you want to publish.
The following are some tips and conditions you need to go through before writing any blog.
Make a list of topics you need to write.
Write running ideas, questions related to content on a page.
Research on the proper format, proper and clear heading.
No grammatical errors and first letter should be capital.
Follow the various rules of writing.
The content should be 100 percent unique.
There should be SEO keyword integration.
---
How to start a professional blog?
These are the steps of writing a new blog on WordPress
Click on the Posts button.
Add New Post menu will appear on your screen.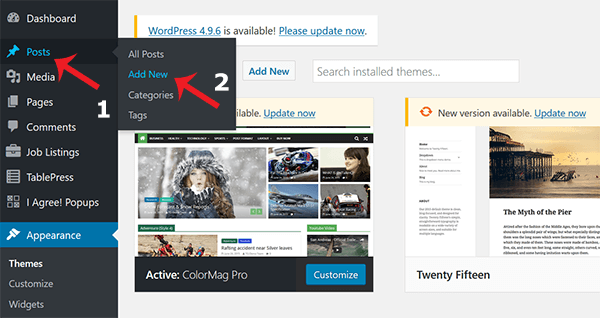 Write a blog and then click on the publish button and then save the draft and set the visibility of your blog.
You can utilize all the amazing features of WordPress.
You can add videos also on your WordPress.
This blog will definitely help you to get relevant information on how to start a successful blog and make money with it.
Related Articles:
a) How to setup Google Analytics in WordPress
Discount Coupons