Key Factors of Social Media Marketing
Last Updated by Gagan Gaba
Social Media Marketing is playing a crucial role in the overall online marketing.
Introduced with the aim of bringing people to share the same platform, connect to each other, and share their personal thoughts and experiences, the social media sites have now transformed into an ideal platform for marketing products and services.
Why is Social Media Marketing?
Social media sites, as already been said, has changed into a marketing tool that is helping business owners and webmaster to advertise their products, but many may think that why opt for social media marketing, then, here, we have an answer.
The majority of the population in current times is active on the social media sites for a different cause, but they are. They get along with people, share posts, and search for many things, and to sum up all, they spend more of their time on social media sites.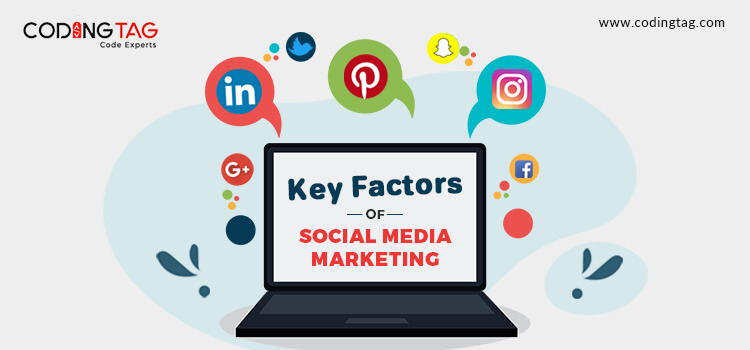 With this in view, if you create a page about your website on the social media sites and stay active, it will reach many out there, and many of them will redirect to your website if they find your service to be useful.
So, if you want to have more visitors to your website, there is nothing that will more worthy than creating a page on social media sites and staying active there.
Moreover, social media sites are now getting importance in the search engine results as well.
---
Building a strong bond with your audience
Today, social media sites have made it easier to connect with your audience and precisely with your targeted audience.
You can create a community or a page on these social media sites and connect with your audience, get back to their query, and become their hero.

---
Conversing with your audience
Conversing with your audience is the toughest part as you don't obviously get the chance to know the real query of your clients or customers.
Through social media sites, you can get back with the answer to the query of your audience, thank them for sharing your feed, can take up a discussion, and do a lot of things.
---
Provide values
You should be very aware of what values you are providing to your audience. There are business owners who constantly update their daily activity and minor details and it is okay if you are doing it rarely.
But, if you are more inclined in sharing the personal details rather than to what you have created a page for, it is not a good call. You should focus more on your aim of providing people the real value of your company and not your breakfast details and your itineraries details.

---
Share more contents
Content always has a key role to play, be it your
daily blogging site or social media networks
. Share more and more diverse content on your page or community and give your audience something new to know each day.
"Content is King"
Also, direct your followers and audience to share those contents on their timelines. This way, you are providing information as well as promoting your business.
These are amongst those key factors that are going to take you towards success in regards to your business.
So, start implementing them today!
Discount Coupons
FREE Pro Account worth $99.95 for 14 Days.
---