How to delete Firefox History
Firefox or Mozilla Firefox is a free web browser available on ios, Android, Linux, and Windows operating systems. It is developed by the Mozilla Foundation and it is one of the most famous browsers in today's world. When you choose Mozilla Firefox as your default browser, you are choosing a private company tech for the protection of your personal data.
"If we don't act now to safeguard our privacy, we could all become victims of identity theft." - Bill Nelson
I bet that private company tech part caught your eye but there is nothing to worry about as Firefox is very safe and secure. Although, being a step ahead in today's digital world is a necessity and so is deleting your personal data from any browser.
Are you wondering how to delete your history on Firefox?
Are you worried that your data may be in the wrong hands?
Are you worried that your personal data may be getting stolen?
If your answer to the above questions is "Yes" then, you are at the right place. Today, we will discuss how you can delete your history and other data with it from the Firefox browser and safeguard your online data.
How to delete Firefox history?
Deleting your history from any browser is very easy if you know the steps or else you will just open every option available and waste your time.
1 Open Firefox.
The first step will be to open Mozilla Firefox on your device.
2 Click on the "My Library" icon.
On the top right corner of your screen, you will notice an icon as shown in the picture below that indicates your library.

3 Select the "History" option.
Clicking the icon will open a menu bar in which you will find the "History" section. Choose this section to move further.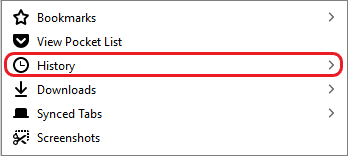 4 Choose the "Clear Recent History" option.
When you hover your cursor on the History section, a new menu bar will open. You need to choose the "Clear Recent History" option.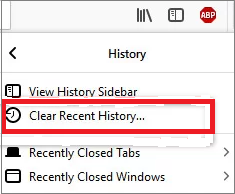 5 Select a time range.
A new pop-up window will open when you choose the "Clear Recent History" section. In this window, you will need to select the time period up to which you want to delete your history.

6 Checkboxes and click "Ok".
The last step would be checking the boxes you wish to delete. Check all the boxes if you wish to delete everything related to your history.
At last, click the "Ok" button and all your history will be deleted.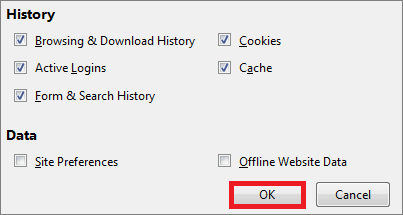 These are the few steps that you need to take to delete your history from the Mozilla Firefox browser. If you find this information helpful, please share this blog and subscribe to our newsletter.
Discount Coupons