Google AdWords Interview Questions
Do You Know?
With almost every business getting online, the scope for digital marketing is also emerging. Today, Digital marketing is gaining a lot of buzz into the career options choices due to its ample number of services such as PPC, Affiliate Marketing, Google AdWords, etc.
In this blog, we will talk about the most prominent niche of Digital Marketing, i.e. Google AdWords. Nowadays, AdWords specialists are getting a decent salary and the demand for the same is also increasing, making it a desirable career choice.
If you are also looking for a career in Google AdWords, then this blog is for you that accumulate various frequently asked Google AdWords Interview Questions.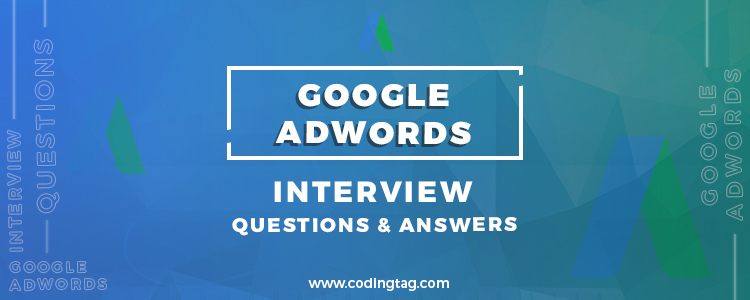 Advanced Google Adwords Interview Questions Answers List
1) What is Google AdWord?
Google AdWord is a Google designed marketing measure that determines the marketing of any service or product through Google Search Engine or other websites.
The AdWord appears as an ad text if someone searches for the associated keyword with the service. Whenever someone clicks on the ad, one has to pay for the bid amount for pay-per-click.
---
2) What is Ad rank?
An Ad rank refers to the ranking in the position of your ads placed which is determined using the quality score and the keywords used.
Ad rank is determined by keeping into consideration different factors such as time, location, device, likes, and search terms.
---
3) Does the ad rank impact Cost-Per-Click? If yes, how?
Yes, ad rank has a very valuable impact on the Cost-Per-Click which is paid by your competitors when anyone clicks on their ad. It determines how many clicks you will get on the ad.
We can calculate the value for Cost-Per-Click based on the following formula:
Price= the ad rank of the competitor/own quality score + $0.01
---
4) What do you mean by Google Quality Score?
Google Quality Score is the factor that determines how relevant the ad is for the users and whether it is beneficial for them or not.
The quality score depends on factors such as landing page quality, ad's CTR, and keyword relevancy.
---
5) How can we improve the Quality Score?
In order to improve the quality score, the following points must be considered: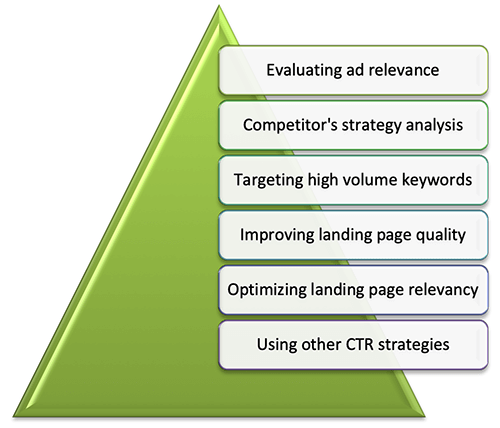 Evaluating ad relevance
Competitor's strategy analysis
Targeting high volume keywords
Improving landing page quality
Optimizing landing page relevancy
Using other strategies such as Keyword Extension, and Dynamic Keyword insertion to improve CTR
---
6) What are the different factors which affect landing page quality?
Different factors which affect landing page quality are:
Relevancy to Ad text and keywords
Page loading time
Content originality
Ease of navigation
User-friendliness
Transparency in terms of privacy policy, contact information, etc.
Site policy conformation
---
7) What do you mean by CTR and how do you calculate it?
CTR, the acronym for Click-Through-Rate is a method that is used to determine the success of the ads placed. It can be calculated using the following formula:
CTR = Number of Clicks/Number of Impressions * 100
---
8) What do you mean by conversion optimizer in Google AdWords?
Conversion Optimizer in AdWords is a tool that determines which click will be more profitable to the business and uses an ad manipulation system to help in terms of getting the best profit out of the investment.
---
9) Name some of the Google AdWords Ad Extensions.
Some of the Google AdWords Ad Extensions which helps in increasing the traffic are:
Call Extensions

Site links
Social Annotations
Seller Ratings
Location Extension
Mobile App Extension
Communication Ad
Offer Ad
Review Extension
Image and Dropdown Navigation Ad Extension
---
10) What limit do you set for the character and number of AdWords Ad?
The following limits must be considered for the numbers and characters of AdWord Ads:
The description URL must be of 1024 characters
The first description line must be of 25 characters
The second description line must be of 35 characters
---
11) What different types of Keywords are there?
There are different types of keywords while working with AdWords.
Some of them are: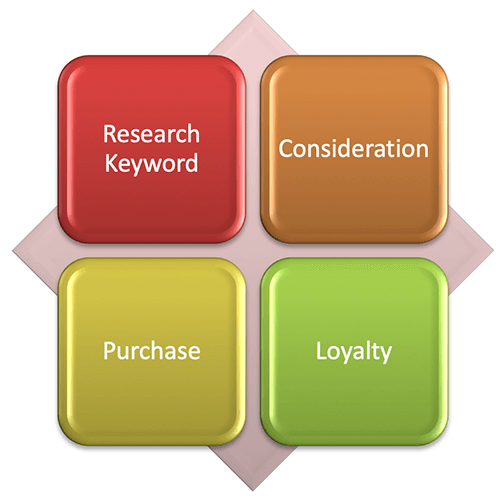 a) Research keyword which tends to contain one or two words, e.g. Boy
b) The consideration which tends to contain two or three words, e.g. Boy and
c) Purchase with tends to contain more than three words, e.g. Boy and Girl
d) Loyalty which tends to be shorter e.g. Straightener
---
12) Explain how do we calculate Return on Ad Spend (ROAS)?
The Return on Ad Spend (ROAS) can be calculated by calculating the ratio of sales/spend. The ratio determines how much expenditure has been done in proportionate to the sales made.
For instance, if the sale is of 20,000 INR and spend is of 10,000 INR, then the ROAS will be 2:1.
---
13) What is Google Ad API and where do we use it?
Google Ad Application Programming Interface (API) is the modern programmed interface for Google AdWords which is developed by the developers for search engine marketers or the services and is oriented towards multiple clients' accounts and large campaigns.
Different areas where Google Ad API can be used are:
For developing extendable tools and applications for better account management
For Automatic generation of keywords, custom reports, Ad texts, and landing pages
For generalizing the AdWord data with the inventory system of the service to manage stock-based campaigns
---
14) Explain the difference between automatic and managed placements.
Both Automatic and Managed ad placements are used to determine where the ad will be placed on the page.
The only difference between both methods is that while managed placements let you choose the location where you want to place the ads; you have no control over the ad placement in terms of automatic placements.
---
15) What are the different methods of automatic bidding in AdWords?
Different methods of automatic bidding in AdWords are:
Maximized bids
Target Search Page Locations
Target Outranking Share
Enhanced Cost-Per-Click (CPC)
Target Cost-Per-Acquisition (CPA)
Target ROAS
---
That was all in terms of Google AdWords Interview Questions. Have you ever been to a Digital Marketing interview? Share your experience through the comment box below or share it with peers to help other readers learn more!
We will keep you updated with other interview questions. Till then, keep visiting our blogs.
Thanks for reading
Discount Coupons