array_map() function in php
array_map() function of PHP is used to alter all items of one or more arrays with the help of a user define function means it apply user define conditions to each items of array and returns new array. It is an inbuilt function of PHP.

Syntax:
array_map (user_define_function,$arr1,$arr2,.....,$arrN);
Here
user_define_function is a callback function or user define function and $aar1,$arr2,$arrN are PHP arrays.
---
Example:
<?php 
 // this example add 10 to each elements of array $arr1
function add_value($x)
{
 return ($x + 10);
}
$arr1 = array(2,3,4,5,6,7,8,9);
$result=array_map("add_value",$arr1);
echo "<pre>";
print_r($result);
?>
Output: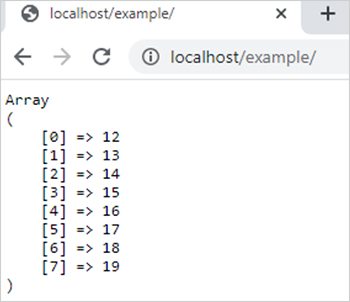 Discount Coupons