How update MX Records in Plesk
Plesk is software that is designed to provide a revolutionary new inclusive control panel solution. This software can be utilized by web hosting providers such as dedicated and virtual hosting. With the exclusive control panel design of software Plesk, you can radically simplify the management and administrative jobs of all of your hosted websites without sacrificing any of the many required functionality that your customers have arrived to expect as an element of the service.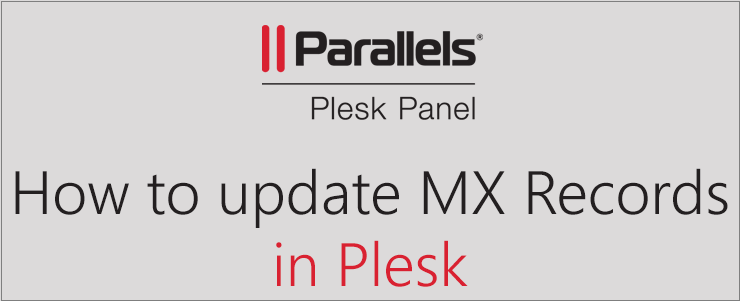 Now, we are talking about changing MX records in Plesk. So, you have access to modify your mail exchange records in your DNS. Please keep in mind that when you update this record, mail will instantly begin forwarding to the latest setting. If that PC is not set up to receive your domain's mail, you will view email issues, until it is rectified or you rearrange the setting of mail exchange.
Setup MX Records for Gsuite Gmail

When you update the mail setting this may need your users to modify where they read the mail, too. Please verify with the administrator of the recent mail server for the accurate mail settings. Sender policies may require to be modified to include the new mail server. If this is not modified, a getting mail exchange may not identify the new mail server as suitable for transferring your domain's mail.
MX records are designed as a mail exchange record which is used to determine the main concern of email servers for any domain. The less priority email server is the primary target for email. If the lowest priority email server is inaccessible, mail will be transferred to the higher priority email servers.
How to update your MX records for using with Professional Email
In the software Plesk, click on "Websites and Domains"
Now, click DNS settings
Just locate the MX record. It typically reads the (MX(10)) mail.YOURDOMAIN.com
Click the link for the MX record and then modifies the "Mail Exchange Server" to study mx1.emailsrvr.com, and then click OK
Now, click on the "Add Record"
Update the record type to the MX
Set the "Mail Exchange Server" to mx2.emailsrvr.com
Set the Priority to the 20
Now, click the "OK" button
And then click to "Update"
All the above steps help to change the MX records on Plesk software. If you will follow all the above steps one by one, then you will definitely get success to update the MX records without any hindrance.
Discount Coupons