Structured Query Language (SQL)
SQL stands for Structured Query Language used to communicate with the database for performing various tasks such as data management, retrieval, and modification. It acts as a native method used for developers to connect with database.

ANSI-SQL 92 serves as a Standard language for all other databases such as MySQL, Oracle, Mango DB, and DB2 with minor syntax variations.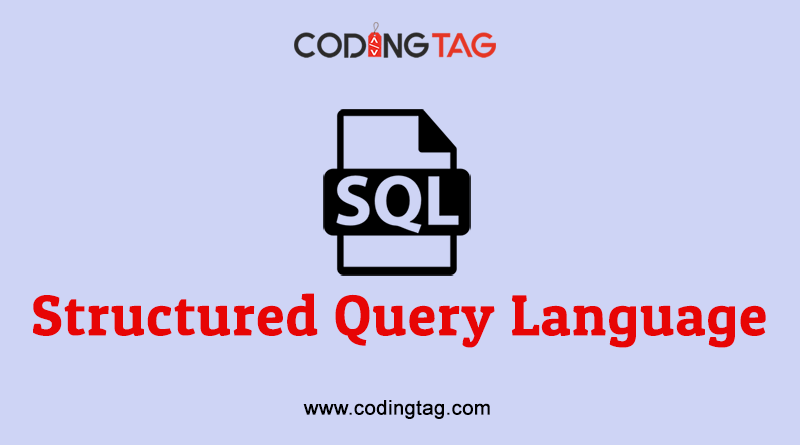 Advantages of SQL
a) User-friendly
b) It permits users to visualize stored procedure in a database.
c) We can easily define and manipulate data in a database.
d) It provides a preeminent degree of abstraction.

Trending requirement of SQL in IT markets
Web Application or any mobile application might be programmed with any language like PHP or python. But for database connection or configuration, SQL language is must because databases make use of SQL language for interactions. So whether it is a small company or a big MNC they have data stored on the database which needs to access and modify. This all modifications are done through the SQL language. SQL permits programmers to work with stored data
---
Future opportunities for SQL language
SQL has grown enormously across many domains in recent years. It contains various concepts and theories such as SQL commands, joins, functions, and stored procedure. To begin careers in SQL, one should have in-depth knowledge of all SQL concepts. We are a part of data-driven digital world where web-designing projects and social-media are rapidly increasing generate an enormous volume of data. This results in huge demands of SQL developer job to handle databases.

Job profiles for SQL expertise
Following are some important profiles recommended for fresher to start their career after learning every concept of SQL and databases:
a) Database Administrator (DBA)
b) Data Scientist
c) Cloud Computing
d) ETL Developer
e) Web Development
f) Big-data Expert
g) Data Analyst
h) Infrastructure DBA

---
Real-time applications of SQL
a) SQL is applicable in projects where exact details required to be fetched.
example:
If there is a need to fetch the report of the employees through specific functionality, Sql is preferred.

b) SQL is used in areas where large data is involved.
example:
In Banking Applications and Finance, the industry operates data storage, modification, and transactions.

c) Web Development
To fetch data from the back-end database through embedding SQL queries in code.

d) Data processing tools