SEO - A Guide to Beginners
Last Updated by Gagan Gaba 15-Sep-18
The field of marketing and promoting business has just been redefined with the introduction of Digital Marketing. It is the way through which one can promote the business over digital media channels and if done in an effective way can bring a huge success to the business owners.
Digital marketing comprises many methods like SEO, SEM, Content Marketing, and others and each has its own importance in the world of Digital Marketing.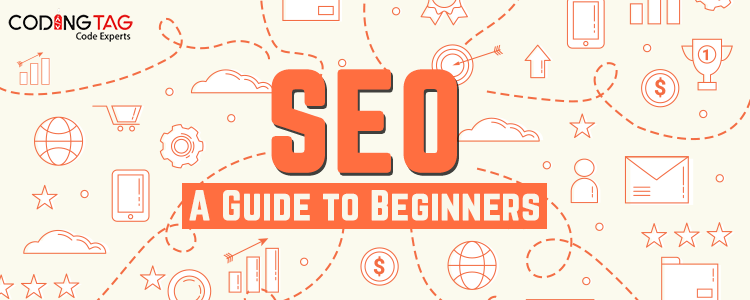 But, amongst every method, SEO gets the highest consideration for being the most effective technique in the field of Digital Marketing.
SEO A Guide to Beginners
SEO or Search Engine Optimization is a technique that helps you make your website visible in search engine results. Through SEO, you can drive huge traffic to your website resulting in making your website popular.
But, to achieve the results, you must need to implement the technique of SEO in an effective manner, and in case if you are just a beginner, here is a small guide on SEO that will help you understand the basic things about this most important marketing technique.
These few mentioned steps are all you need to start your experience with SEO.
---
1

Unique Page Title

A page title is the first thing that any search engine looks for and depending on the information and details your website is offering. Avoid giving the same page title to every page of your website.

Give a title that is unique and appealing and has keywords that people most frequently look for.

Page Title Length= 60 Characters (Recommended)
---
2) Meta Description
A meta description is basically a detailed summary that is placed in the form of coding and tells the search engine what your page is offering.
The more accurate the description will be, the stronger the chances of your website getting visible in the search engine results.
Meta Description Length = 160 Characters (Recommended)
---
3) Keywords
This acts as one of the most important techniques in SEO. Keywords are basically a specific word that people type to look for websites. As many are unaware of which type of services you are offering and no one going to directly visit your website.
People type keywords in order to fetch information about what exactly they are looking for.
So, it is important to add relevant keywords to your website.
Meta keywords are the precise keywords that people use placing below the Meta description.
Clever choices of the Meta keywords will surely help get into the higher rank of search engine results.
Discount Coupons
FREE Pro Account worth $99.95 for 14 Days.
---