How to add Signature in Outlook
Outlook a free E-mailing and calendar service provided by Microsoft. It helps you to connect and stay organized with your emails, calendar, and all your contacts at a single place for your personal or office use. Mostly, it found its uses in the professional world.
In Outlook, you can create one or more personalized signatures and add images, text, the logo of your business or brand, your electronic business card, etc. to it. You can also choose when to add your signature.
"A signature always reveals a man's character and sometimes even his name" - Evan Esar.
How to add signature in outlook?
The new trend is to use outlook on the web because that provides the latest version and more options. So, let's discuss how to add a signature to your outlook on the web.
1 Open your outlook account.
Choose any browser to open your outlook account.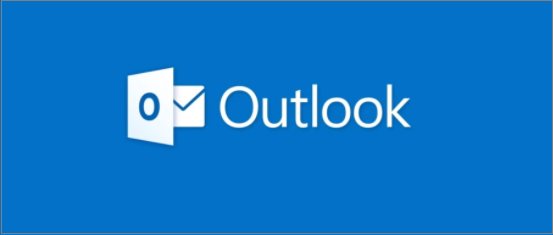 2 Click on the settings icon.
In the top right corner, you will find the "settings" icon. Click on it to move further.

3 Move to the "View all outlook settings" section.
Click on the "View all outlook settings" button where you will find all the required settings.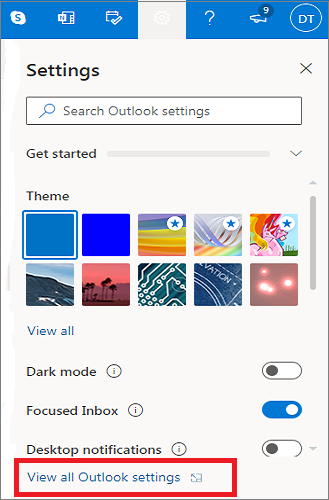 4 Go to the Mail option.
A new all settings tab will open, move to the "Mail" option.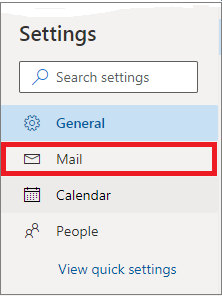 5 Choose "Compose and Reply".
In the "Mail" option, you will find the "Compose and reply" section where you will get the option to customize your signature.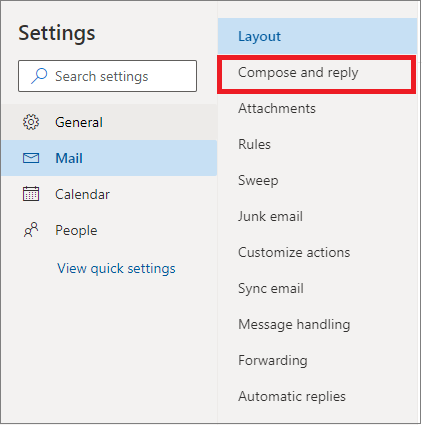 6 Add your signature.
Choose from a wide variety of options to create a unique, professional, and interesting signature.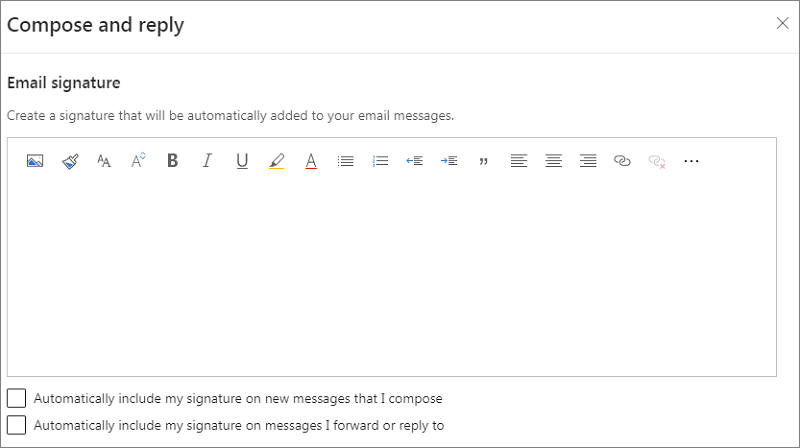 Things you can add to make your signature stand out: -
Add an image
Add your business's digital card
Add your email account
Add your contact number
These add-ups will make any signature look more professional.
7 Customize when to use your signature.
Next is to choose when you want to add your signature. You can just click on these checkboxes and your signature will appear at the footer of your mail accordingly.

If you want your signature to appear on every mail you compose then select the "Automatically include my signature on new messages I compose" check box.
If you wish to add your signature only to mails which you forward or revert to, then select the "Automatically include my signature on messages I forward or reply to" check box.
If you don't like any of the above options, you can just leave them unchecked but then you have to add your signature manually.
For adding signature manually, you need to click on the "…" in any mail you write.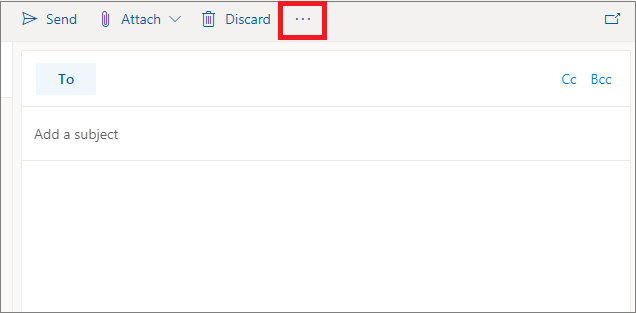 Click on the "Insert signature".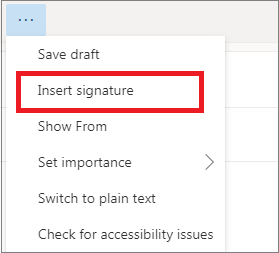 In these easy few steps, you have mastered the art of adding a signature to outlook. You can later alter these settings and your signature if you don't like anything.