How to delete Paytm Account
Paytm is one of the largest payment companies in India that also provide many other services like shopping, Loan, insurance, etc. now. Despite all that, many users want to leave Paytm and delete their accounts due to various reasons.
Are you also looking to delete your account from Paytm?
Are you also trying to leave Paytm?
Are you afraid that someone might misuse your account?
If you are thinking "Yes" to all these questions, then we are here to help you today. Today, we will help you to delete your Paytm account. There are various ways one can use to try deleting their account but we have come up with one of the easiest.
How to delete a Paytm account?
Deleting your Paytm account has become easy with time. There were times when people had to wait for days before they could delete their account from any payment app. Now, you can delete your account from any app within a few minutes.
Let's see how you can delete this Paytm one.
1 Open your Paytm app.
Open your Paytm app on your phone and login into your account.
2 Snap on the symbol in the upper left corner.
In the top left corner of your screen, you will find this "☰" icon. Click on it to open the Menu bar.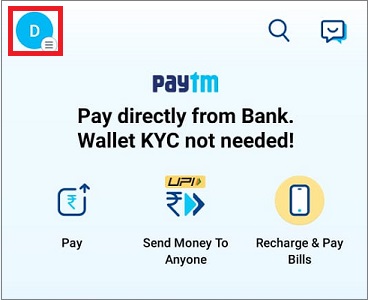 3 Go to the "24x7 Help & Support" segment.
Scroll down in the menu bar until you reach the "24x7 Help & Support" section.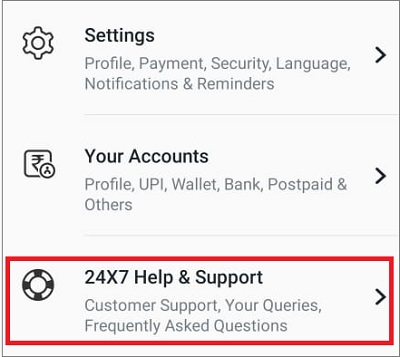 4 Go to the "More Products & Services".
A few options will be listed in this section. Click on the "More products & services" button to open all services.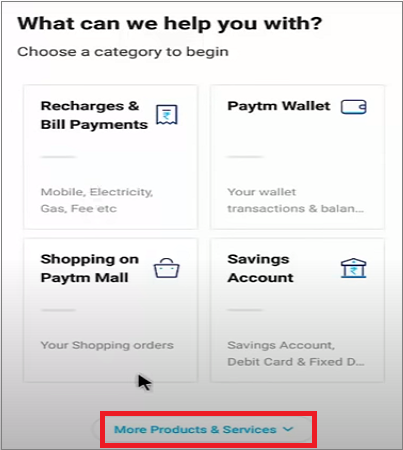 5 Move to the "Profile settings" section.
Presently look down until you discover the "Profile settings" choice. Select the profile settings and a list of new options will open in front of you.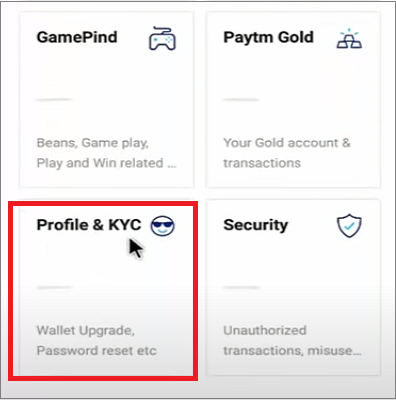 6 Select "I need to close/delete my account".
Select the "close/delete my account" choice to move further.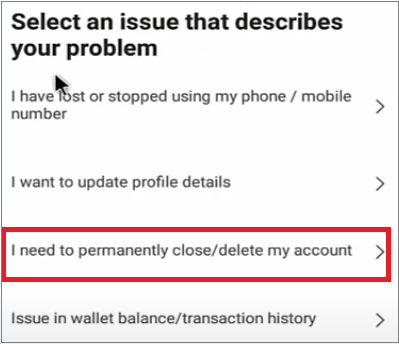 7 Select the issue.
Paytm will ask you to select an issue to describe your problem. You can select any of the issues listed here as all can do what you're trying to do.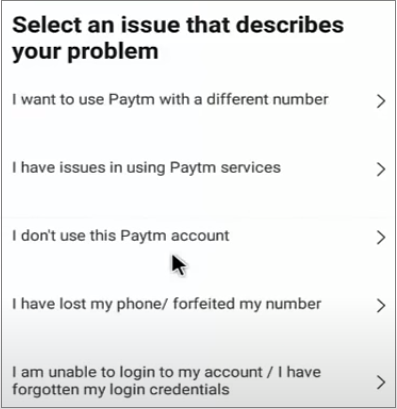 8 Complete the process.
There are different ways that Paytm uses to verify your authenticity before deleting your account. Paytm will explain to you what you need to do further. One of the most common is the "Message us" option.

You have to message your issue to the support team. In return, they will call you to reason with you and once they are convinced. You will get a message with the link to delete your account. Just click on this link and select "Delete account" and you are done. Your account will be deleted from Paytm.
In these few easy steps, you will be able to delete your Paytm account permanently. This is one of the easiest ways to delete your Paytm account. If you don't like it, there are other ways to do this deed but this is the easiest of all.
If you like this information, please share this blog and subscribe to our newsletter.