Kids have the tendency to absorb things that are not right for them and once they learn something, it is not easy to make them let it go. That's why parents always try to restrict their children from bad influence. In today's digital world, kids don't need any bad influence, they already have access to the internet and YouTube is their poison.
Are you concerned about what your kids are watching on YouTube?
Do you want to keep your kids safe from any harmful content of YouTube?
It is impossible to take a kid off YouTube once they start and YouTube is full of content that no kid should see. So, what can a parent do to control it? Well, taking the phone seems a good solution as long as you don't mind your kids crying their hearts out. There is one simple solution too - YouTube for kids. YouTube introduced the "YouTube for kids" app back in 2015 and in 2019, it also provided the web-version of YouTube kids.
Let's see how you can set up an account on YouTube for kids.
---
Setting up an account on YouTube for kids:
You can download the YouTube for kids app on your phone and set up an account there or you can do it on your desktop.
1 Go to youtubekids.com.
The first step is to visit the official YouTube for kids website. Click on the link to go to the website youtubekids.com.
2 Click on the "I'm a parent" option.
Choose between I'm a child and I'm a parent option. Click on the "I'm a parent" option to control the settings of the account.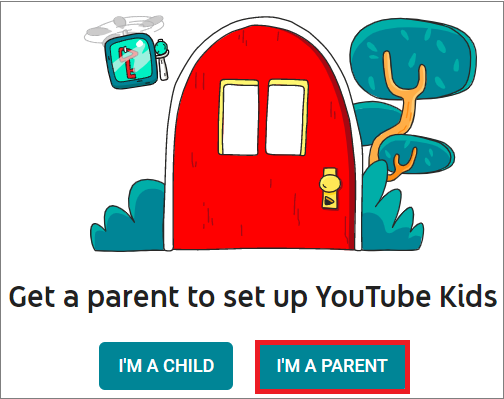 3 Enter your birth year.
Now, it will ask you to enter your birth year. Enter the year and click on the "Submit" button.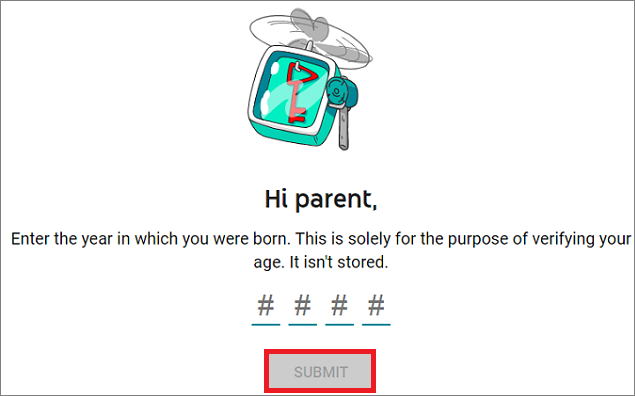 4 Select an account and sign-in.
Add an account to move ahead and click on the "Sign-in" option. Then, enter your password and move ahead.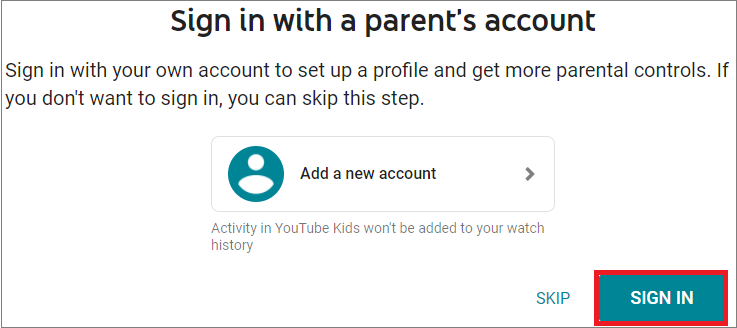 5 Create a profile.
Now, you need to create a profile of your kid. Enter their name, age, and birth month. After that, click on the "Next" button.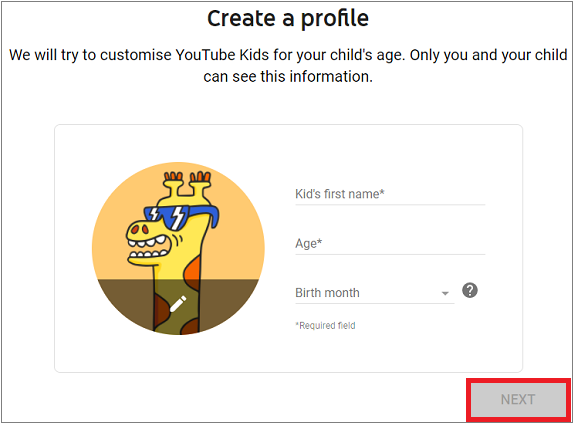 6 Choose your kid's age.
Choose an option to let YouTube know the age of your kid. You can select between ages 4 or under, ages 5-7, and 8-12.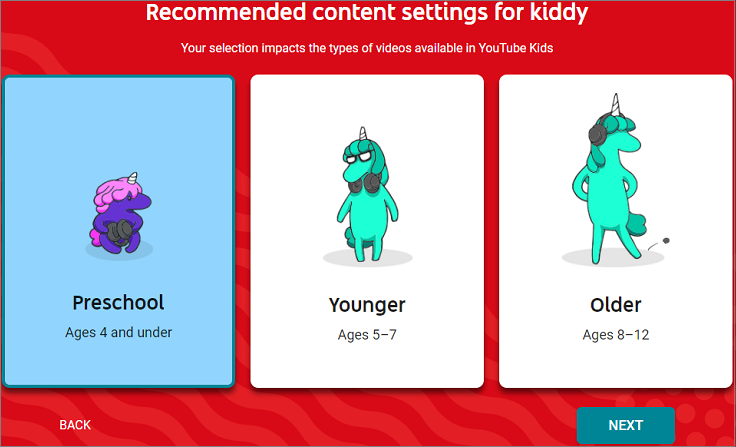 7 Choose to turn on/off search.
Now, you need to choose whether you want your kid to search for videos or not. Choose to turn off the search if you want them to watch only the videos you selected.

Kids are very smart these days and if you leave the search bar for them, they will look for videos that might not be right for them.
8 Privacy and blocking a video.
If you want to set more privacy to the content your kid watches. You can click on the "Privacy" option on the left side of your screen.
You will find a lot of options to select from and control the videos on YouTube.

However, if you still find any video not worthy to be in the playlist, you can just click on the three-dot icon present at the bottom of every video and opt to "Block this video" to block that particular video.
---
If you are still with us, then, you have learned how to set an account on YouTube for kids. There are various benefits of using YouTube for kids, which we have discussed below, do take a look. You can download YouTube for kids from android as well as your iPhone. It is available on both platforms. YouTube is the best video sharing platform but it still has a lot of dreadful content and often people misuse keywords for increasing the views on their videos.
Many times, kids search for one thing and find something entirely else and once they come in contact with such thing, their young minds grasp those bad things. So, it is very important to control what your kids see because they can't judge what is right and what is wrong.
---
Benefits of YouTube for kids:
You get to control what your child sees
You get to manage your kid's screen time
Delete any harmful video from the playlist
Lets you keep your kids away from harmful videos
Set different profiles for different kids
These are the key benefits of YouTube for kids. Tell us how you like this blog, we will be waiting for your comments. If you like it, please share it and subscribe to our free newsletter.
Discount Coupons