How to delete Twitter Account
Are you looking to delete your Twitter
account?
Are you also tired of Twitter?
You also can't find any use of Twitter for yourself?
If your answer is "Yes" to all the above questions then we would like to help. Today, we will help you understand how you can delete your Twitter account without much hassle.
Twitter is a social media platform on which people post their messages known as tweets and interact with each other. Almost all the celebrities around the world use it to share their tweets. Although, many users don't find any need or use of Twitter in their life because it is not your usual social media platform like Facebook or Instagram.
Many people join Twitter because of the hype but fail to understand how to use it and often look to delete their account. Some even get bored of it due to various reasons and look to leave it. Perhaps the right decision but leaving isn't also easy. You need to know how to properly do it and that's why we are here, to help you out.
How to delete a Twitter account?
Deleting your account on Twitter is very easy and it can be done from the Twitter app on your phone as well as from your desktop using any browser. Even the steps are simple and similar. So, you can use anyone to carry out this deed.
1 Open your Twitter account.
The first and foremost step is to login into your account using your phone or desktop.
2 Click on the "More" button.
You will find the "More button" on the left-hand side of your screen. Click on it to open all the options.
3 Select the "Settings and privacy" option.
In the "More" menu, you will find the "Settings and Privacy" option. Select this option to move further.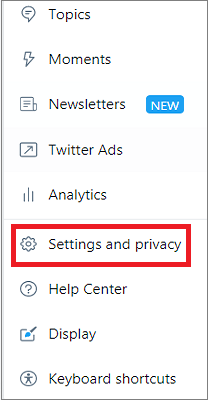 4 Move to the "Deactivate your account" section.
You will find the "Deactivate your account" option at the bottom of this page. Scroll down and click on it.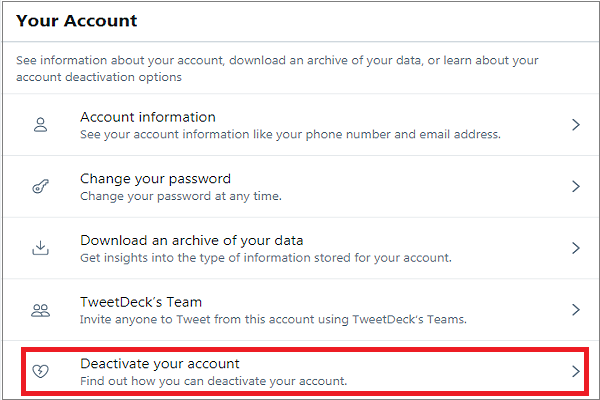 5 Tap on the "Deactivate" button.
Read the terms and policies of Twitter regarding deletion of account and tap on the "Deactivate" button at the end.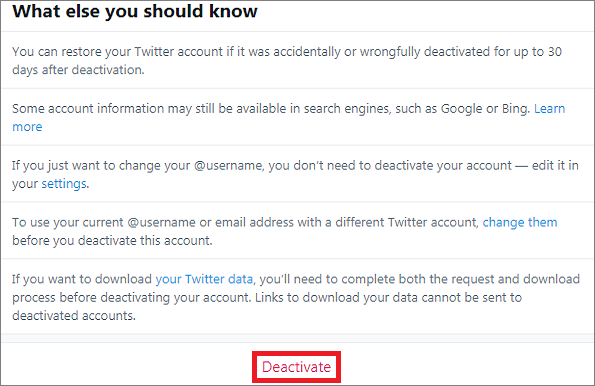 6 Confirm password and deactivate.
Twitter will ask you to confirm your password once again and once you are done, you will get the option to deactivate your account. Once you click on the "Deactivate" button, your account will be deleted from twitter permanently.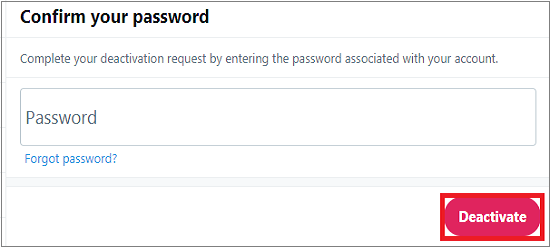 In these easy 6 steps, you will be able to delete your Twitter account permanently. Deleting your account is pretty easy; it doesn't put much pressure on your shoulders.
By now, you have learned how you can delete your Twitter account with the least effort. If you like this information and find it helpful, please share this blog and subscribe to our free newsletter.
Discount Coupons