How to unblock person in Facebook
Facebook is the most crowded social network site in the current times. As a matter of fact, it is so over-crowded that almost everybody that uses Facebook comes across one or two people who are the physical form of word "Annoying". The only thing that can stop them is blocking.
Blocking someone means that person won't be able to see any of your posts. You basically become invisible to that person and it is an excellent way to defend yourself against cyberbullying, threats, racial discrimination, etc. on any social network. There are various reasons why a person might want to block another. The most common ones are to stop their families or friends from stalking them and getting rid of annoying people. But what happens when you figure out that you need to unblock someone.
Well, blocking someone is far too easy than unblocking them. When you decide to unblock someone, they won't end up on your friend list. You have to send a friend request to that person to become friends again. Sounds easier than it is because the unblocking option is well hidden in the chamber of settings.
So, if you are looking to unblock a person, you just need to follow the below guide. Here is the step to step guide to help you unblock someone.
How to unblock a person on Facebook?
One of the best features of Facebook is that the setting feature remains the same for every device. So, unblocking someone can be done from any device you use. The process remains the same. So without any more delay let's continue with step 1.
1 Login to your account.
The first step will be to open your device and logging in to your account.
2 Open your menu bar.
In the right top corner of your screen, you will find a downward arrow key icon or "☰" icon if you are using your phone. Click on this icon to open the menu bar.

3 Go to "Settings & Privacy".
In the menu bar, go to the "Settings & Privacy" section.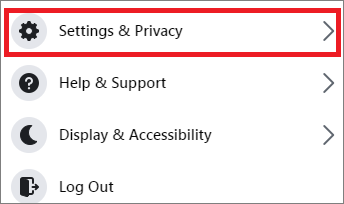 4 Choose the "Settings" option.
In this section, you will come across some options in which you have to choose the "Settings" options.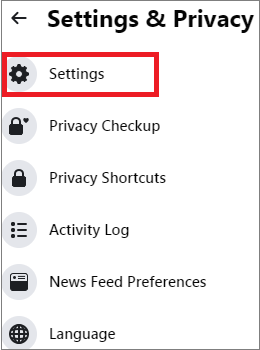 5 Scroll down and select the "Blocking" section.
Now, on the left side of your screen, you will find different options related to your profile and security. Scroll down and choose the "Blocking" option from the list of options.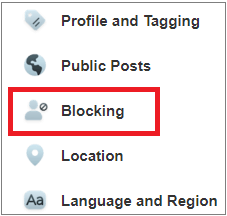 6 Click the unblock link.
Click on the unblock link next to the name of the person you want to unblock.

7 Confirm.
Facebook will ask you to confirm your action. If you are sure you want to unblock this person, just click the "Confirm" button and the person will be unblocked.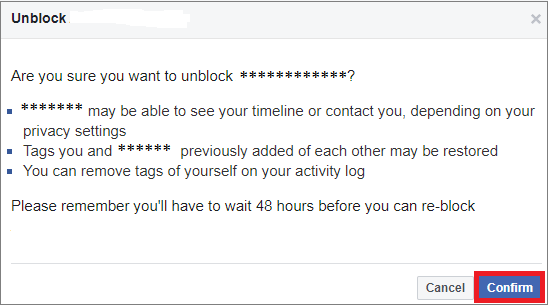 Following these 7 steps will let you unblock that person but always keep in mind that you won't be able to block them again for the next couple of days. It will be better if you take a break from a friend rather than blocking them if only their posts are the issue. If you like this information, then please share it and subscribe to our free newsletter.
Discount Coupons