How to delete WhatsApp account
Dispirited with the new privacy policy of WhatsApp, a large number of users are looking forward to deleting their accounts from WhatsApp. It changed its privacy policy and made it mandatory to share data with Facebook and other associate companies. In the latest updates from WhatsApp's officials, users who don't accept the new policy by 15th March will not be able to use WhatsApp.
WhatsApp was launched in 2009 and it started giving a tough competition to Facebook by 2012. By 2014, it became one of the most used globally popular apps. That's when Facebook decided to acquire WhatsApp and a lot of users predicted the future that now, Facebook will govern everything. Since then, Facebook has been coming up with new policies to attract and steal users from WhatsApp and a lot of users are fleeing to other apps.
"The fantastic advances in the field of electronic communication constitute a greater danger to the privacy of the individual." – Earl Warren
So, if you are also one of those who are concerned for their privacy and looking to delete your WhatsApp account then, we are here to help you. Your privacy should be in your hands and no app or website should govern it. With these new policies, Facebook is trying to take a lot of data from WhatsApp including your profile info, IP addresses, contact lists, etc. but Facebook has shown over the years that it can't be trusted with your data.
So, without any more delay, let's get started. You need to just follow these easy steps to delete your WhatsApp account.
How to delete a WhatsApp account?
Deleting your account from WhatsApp is simple and can be done without any fuss. Although, poking everywhere and wasting time is not suggested.
1 Open WhatsApp.
Open your WhatsApp and click on the three vertical line icon in the top right corner to open the menu bar.

2 Tap the "Settings" option.
In the menu bar, tap on the "Settings" option.
3 Choose the "Account" section.
You will across different kinds of sections related to your profile. Choose the "Account" section to delete your account.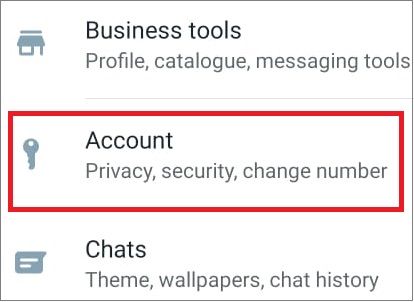 4 Select the "Delete my account" option.
In the account section, the last option will be to "Delete my account" option. Select it to move ahead.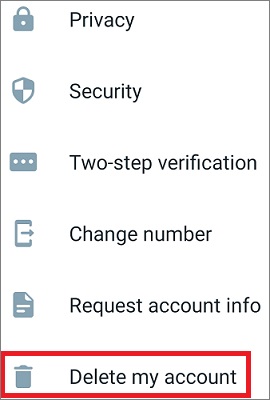 5 Confirm your phone number.
Now, WhatsApp will ask you to enter your phone number. Enter it and click on the "Delete my account" button.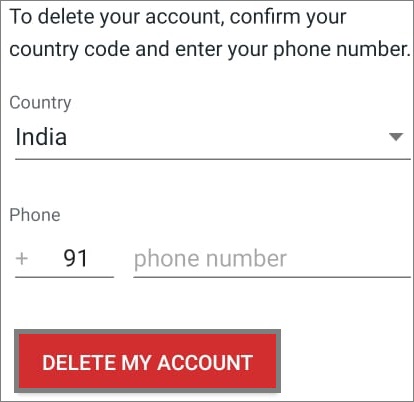 6 Select a reason.
Select a reason why you decided to leave WhatsApp and if you don't find the appropriate reason in the drop-down list. Choose the other option and write the reason.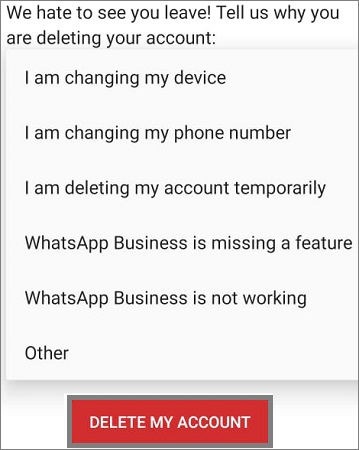 Click on the "Delete my account" button at the bottom and your account will be deleted from WhatsApp. However, according to WhatsApp policy, it will take at least 90 days to delete your data from WhatsApp's servers.
A few years back, it was impossible to think of a smartphone without WhatsApp on it but with new policy updates every now and then, people started choosing other apps. Facebook started a similar policy for WhatsApp in 2016 but back then, users had the option to opt-out of it but now it seems Facebook doesn't care about users. It only wants users to accept whatever is thrown at them.
Now, you have learned how you can delete your Whatsapp account and the main reason behind it. So, just follow this process and help yourself getting rid of your privacy concerns. We hope you like this information, we will be waiting to hear from you. Subscribe to our free newsletter to never miss any latest updates.
Discount Coupons