How to change your Phone Number in Gmail
Have you changed your number recently and need to update it on Gmail?
Do you feel the need to update your phone number on Gmail?
If you find yourself saying yes to these above questions, then we got your back.
We have all experienced the need of changing our phone numbers after some time due to various reasons. But changing your phone number comes with the burden of changing your phone number in Gmail and other accounts. Many times it leaves us stranded and stuck on How to do it?
If you have any doubt regarding this topic, then worry not! We will clear all your doubts today in this blog.
How to change your phone number in Gmail?
It is quite a simple process to change/update your phone number in Gmail if you know it. In just a few quick steps you will be able to change your phone number. So, let's get started.
1 Open your Gmail account.
The first step is to open your Gmail account on a browser or else on your mobile application. It doesn't matter where you do it, the process remains the same.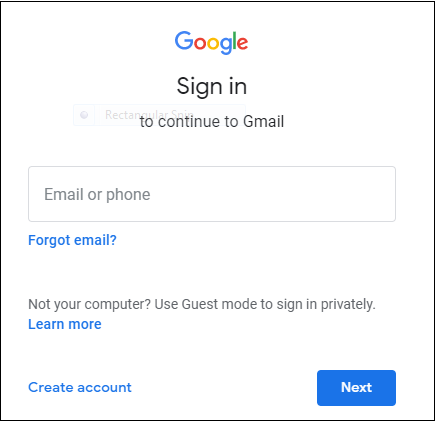 2 Click on the right corner top where you see your name initial.
After opening your account, you need to move directly to the upper right corner where you will see your name initial or profile picture. Click on it and a pop-up will open.
3 Continue by clicking on Manage your Google account.
In this pop-up window, you will find the "Manage your Google account" button. You need to click on it which will open a new window.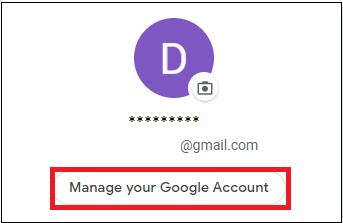 4 Move to the personal info section.
In this new window, choose this personal info section.
After selecting personal info, scroll down to the "Contact Info" section where you will find your phone number.
5 Click on phone.
Click on phone and select the number you need to change.
It will take you to the next section where you get to edit your phone number.
6 Click on the edit button.
In order to edit your number, click on the "Edit" button.
7 Authenticate yourself.
When you click on the "Edit" button, Google will ask you to sign-in again in order to confirm that it is really you who is trying to change the phone number. Your phone number holds a great value in your security over the internet.
8 Add your new phone number.
When you are done with authenticating yourself with Google, it will provide you with the option to change your number.
Click on the update number option. Then you can add your new number and click "Next" to update your number in Gmail.
Google might also ask you to verify your new number which is pretty easy and everybody is familiar with it.
In these 8 easy steps, you have achieved success in changing your phone number in Gmail. It becomes so easy for you to change your phone number in Gmail once you understand the process. One always needs to understand the purpose of the phone number on Gmail and don't take changing it lightly.
What purpose does your phone number serve on Gmail?
Your phone number on Gmail serves you in many important and different ways out of which some are listed below.
Helps you recover your account in case you forget your password
Improves security
Makes you look authentic
We hope you found the solution to your query you were looking for. If you like this blog, please share it and if you don't want to miss out on any new blogs please subscribe to our free newsletter.