How to create a Facebook Business Page
A Facebook business page is a powerful tool to connect or stay in touch with your customers and to reach new customers. It provides a great opportunity for businesses to generate brand awareness and increase sales on Facebook. Over the years, Facebook became very user-friendly, thus making creating a business page very easy. So,
Are you looking to create a business page on Facebook?
Are you ready to take the next step to popularize your business?
Do you wish to stay connected and interact with your customers?
If yes, then, a Facebook business page is the way forward for you. It will allow your business to blossom by creating new customers and helping you stay in touch with the old ones. If you want to do business online then having a Facebook page is as important as breathing. It is the most popular social network site and connecting to people is quite easy on Facebook.
But on Facebook, you are not only competing with your business rivals, you are also competing for attention from the audience. So, it is of utmost importance to create a perfect Facebook Business page. You need to analyze everything from your strategy, your display page to Facebook ads, your targeted audience, etc.
If you are ready to create a page for your business on Facebook then, follow this A to Z guide that will help you set up your business page.
How to create a Facebook Business Page?
The process to create a business page on Facebook is really easy and can be done using the Facebook app or desktop version of it. So, let's move on and understand how you can do it.
1 Click on the "Create a page" link.
When you open Facebook on your desktop, you will get the option of creating a page just below the log-in section. You can choose to do it from there or else just login to your account and click the "+" sign on the right top corner, and select "Page".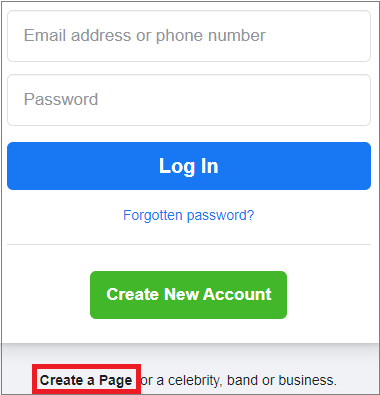 2 Select the "Get started" option.
On the "Create a page" page, you will find different options for the page you want to create. Under each alternative, you will get the "Get Started" option. Click the get started button to continue.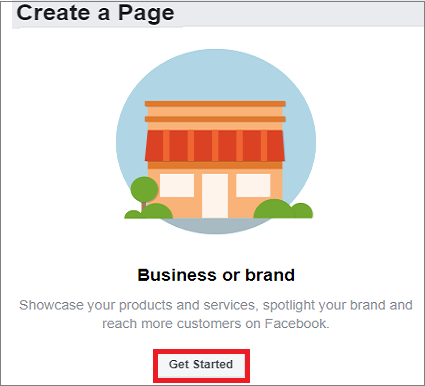 3 Give your page a name and add categories.
Now comes the required sections, give your page a name. It can be the same as your business or something else related to it.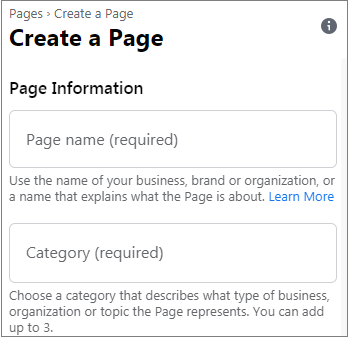 You also need to add categories that describe your business. For example: If your business is about shopping, type shopping, and Facebook will automatically show you all the categories related to that topic. You can only add 3 categories so choose carefully because these categories are how the audience will find your business page.
4 Write a description and click on the "Create Page" button.
Write a description of your business. You can skip this part for later too and when you are done, click on the "Create Page" button at the bottom of the page.
5 Add images.
Your page will be created but you need to add a profile picture and cover photo to it now. You can skip this for later but don't forget it because your page will be considered incomplete without a profile picture or cover photo. Hit the "Save" option after you are done.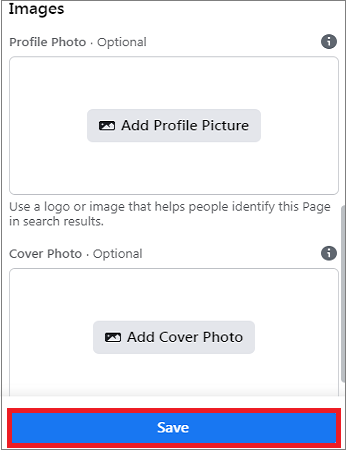 6 Click on the "add a button" option.
By this step, your page will be ready to use but you need to make it look good so that audience wants to stay on it.

Click on the "+ Add a Button" option and choose what you want to add from the following list. Choosing an option from the list will add that button in place of this option and act like such. If you choose to add the "Follow" option, people will get to follow your page by clicking this button.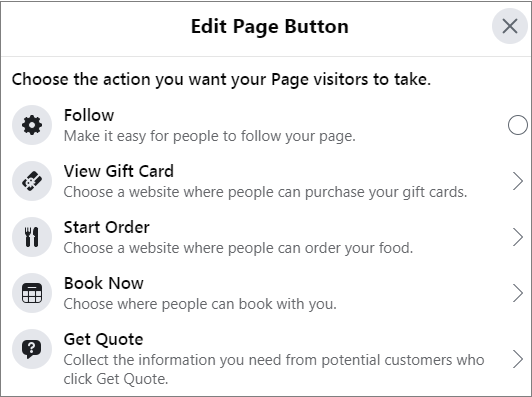 7 Click on the "…" option.
If you wish to share your page with people in your friend list, click on the "…" option that will provide you with the option to share your page and some other such options.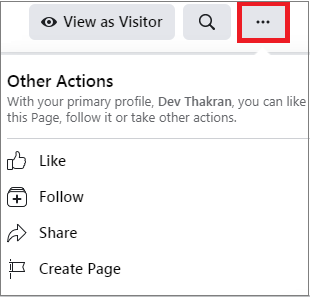 Following these easy steps will make your business page ready to operate. Now create a post and get started. Creating a business page is just the first step and very easy as compared to handle it and attracting the audience to like it. So, get on with it and share it as much as you can. If you find this information helpful, share it and subscribe to our free newsletter.
Discount Coupons