Have you heard the name of Mark Zuckerberg?
Are you familiar with the name but don't know who he is?
Well, everyone has heard this name once or twice at least. Many might know him as the founder and CEO of Facebook. Some might only know him because he is on the list of the richest man on the planet and some only know him because they saw his name in some meme but is that all Mark Zuckerberg is? Certainly not, there are a lot of things that you need to understand about him before judging. So, let's see who this Mark Zuckerberg is and why he is so famous?
Who is Mark Zuckerberg?
Mark is an American citizen and well-known philanthropist and internet entrepreneur born on 14th May 1984. In fact, he along with Elon Musk is among the top two entrepreneurs in the world who want to take humans to the next step by investing in future technologies.
Mark Zuckerberg's short Biography:
Born: May 14, 1984, in White Plains, New York, U.S.A
Age: 36 years
Education: Dropped out of Harvard University
Spouse: Priscilla Chan
Website: facebook.com
Occupation: Businessman, Internet Entrepreneur
Net Worth in February 2021: 96.8 billion dollars
He is 5th on the list of richest people in the world with a net worth of 96.8 Billion dollars as of February 2021. As a matter of fact, he is the youngest one on the list and the only one below 40 years of age in the top 20 billionaires of the world.
Mark became a billionaire in 2008 at the age of 23 when Facebook became the top social media site around the world. Since then, he has acquired or merged more than 70 companies with Facebook. Facebook was his first breakthrough and he didn't look back after that. So, it is impossible to talk about Mark without discussing his first venture, Facebook. So, let's see how Facebook started.
---
Facebook:
Facebook is considered one of the top five technology companies around the world. It was started in 2004 from the dorm room of Harvard University campus of 4 college friends: Mark Zuckerberg, Dustin Moskovitz, Chris Hughes, and Eduardo Saverin. They are known as the founding fathers of the Facebook, world's most used social media platform in current times.
Facebook was limited to only Harvard university students but later made available to everyone having an email account. There were times when Orkut was the only known social media platform but users were not happy with how it operated, there was no privacy so, when Facebook launched, it became the ultimate option. By the end of 2004, Facebook had nearly 1 million users.
Mark Zuckerberg is the co-founder of Facebook and active CEO, chairperson, and controlling shareholder of the company.
---
Companies owned by Mark Zuckerberg:
There are more than 70 companies that became part of Facebook or simply bought by Mark Zuckerberg since 20004. The top ten are listed down below: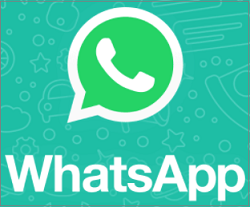 Type – Messenger services
Acquisition cost – 19 billion dollars
Acquisition year – 2014
---
Type – Photo and video sharing app
Acquisition cost – 1 billion dollars
Acquisition year – 2012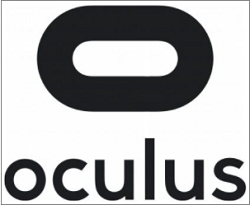 Type – Virtual reality Tech Company
Acquisition cost – 2 billion dollars
Acquisition year – 2014
---
Type – Mobile web analytics
Acquisition cost – 100 to 200 million dollars
Acquisition year – 2013
---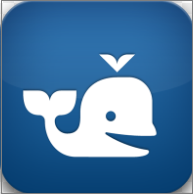 Type – Messaging service
Acquisition cost – not disclosed
Acquisition year – 2011
---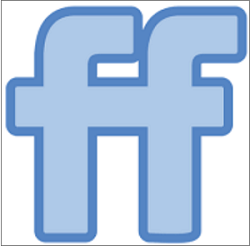 Type – Social media
Acquisition cost – 47.5 million dollars
Acquisition year – 2008
---
Type – manufacturing Company
Acquisition cost – 20 million dollars
Acquisition year – 2014
---

Type – Ad-tech Company
Acquisition cost – not disclosed
Acquisition year – 2014
---

Type – Social networking
Acquisition cost – 31 million dollars
Acquisition year – 2008
---

Type – service platform
Acquisition cost – 85 million dollars
Acquisition year – 2013
These are among the top companies that were acquired by Mark Zuckerberg over the years. WhatsApp turned out to be the topmost expensive acquisition by Facebook so far.
---
Mark Zuckerberg's early life:
Mark was born in New York in a well-educated family. His father was a dentist while his mother worked as a psychiatrist. Mark had an interest in computers since an early age. He developed a messaging program that he called "Zucknet" to help his father at the dental office. He also created video games for fun with his friends which he revealed in an interview.
While in high school, he created a version of music software called the synapse. Many major companies like AOL, Microsoft, others are lined up to buy the software and hire the teenager but Mark declined. He studied at Mercy College and then moved to Phillips Exeter Academy for graduation. After graduation, Mark moved to Harvard University in 2002. He became famous at Harvard as he was the go-to guy for any software development.
He developed two major apps at Harvard but both got banned by the Harvard administration. In 2004, he dropped out of Harvard to dedicate himself totally to his new company, Facebook. In 2021, you can surely say that the hunch he took on Facebook, paid off.
---
Mark tied the knot with his longtime love Priscilla Chan in 2012. They met at the Harvard University and dated ever since. Priscilla Chan is an American citizen and former pediatrician and philanthropist.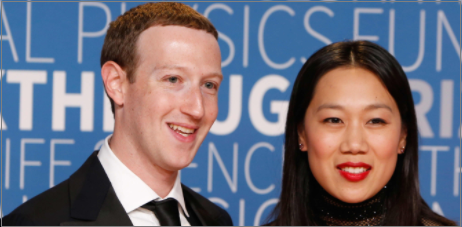 ---
Mark Zuckerberg's Daughters:
Mark is blessed with two daughters namely: Maxima Chan Zuckerberg and August Chan Zuckerberg. Mark has stated in many interviews that his life has changed after he became a father and he has a new vision about everything now.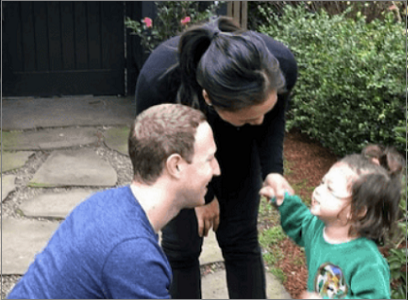 ---
The Social Network Movie:
There are many books and movies made as a biography of Mark Zuckerberg but The Social Network got the hype from the crowd making it impossible to not mention it every time we talk about Mark. It was a 2010 American biographical drama directed by David Fincher and written by Aaron Sorkin.
The movie shows the audience all the struggles of Mark but, indeed, many scenes from the movie are far from the reality of things that happened. Still, if one wants to know more about Mark's life, it is worth giving a try.
---
Mark Zuckerberg's philanthropic acts:
Since the time he entered the multi-million club, Mark has been involved in many philanthropic acts. He and his wife have even pledged to donate 99% of their wealth during their lifetime. Some more good deeds done by him are mentioned below:
In 2010, he donated 100 million dollars to save the failing Newark Public School system.
In 2016, Mark and his wife Chan announced to invest at least 3 billion dollars into scientific research to help prevent, cure and manage different diseases.
He founded Chan Zuckerberg Biohub, an independent research center.
He sold 95 million dollar stocks of Facebook in 2016 to donate that money for charity causes.
He also donated money to Africa to train the youth.
Despite all of this charity work, people have tried to involve him in various controversies. However, many experts state that controversies are a part of your life if you are famous. Now, you might be familiar with why he is not just co-founder of Facebook but much more than that.