How to remove page from PDF
"PDF" which stands for Portable Document Format was invented by Adobe in 1992 as a method to present and exchange documents. With continuous evolution in the technology around us, PDF also became a very important part of our daily life. In this Internet era, it can be said that PDF runes the world. There is a variety of options that PDF provides us from security, standard, and so on.
The best thing among others that PDF provides is that it can integrate with any app you like. It is independent of the software, hardware, or operating system of your device making it that much easy to use. PDF allows users to create documents that may contain a variety of content from text, graphics, annotations, form fields, etc. but still, there is always a question that surrounds PDF users that is "How to delete a page from PDF?"
Deleting a page/pages of PDF is among the set of things that is not available to every user. It requires special permission to edit the document but nothing is really impossible in this online world. All you need to do is look at the right place. Today, you are looking at the right place; we will demonstrate how you can remove a page/pages from PDF. So, tag along and understand this simple process.
How to remove Page from PDF?
There are two ways to do it; one is available to everyone out there and easy, the other one is only available to specific people who have the right to edit that document. Let's discuss both one by one.
The Online way:
The online way is available to everyone for removing any unwanted page from PDF. Just follow this process:
1 Go to the official Adobe site.
There are many options to delete pages of PDF if you look on the Internet but there is no one better, simple, and reliable than the official Adobe site. Click on the link to visit adobe.com.
2 Drag or select a file.
Now, select the PDF file from which you want to delete the page/pages. You can either drag and drop that file at the given space or select it from your device.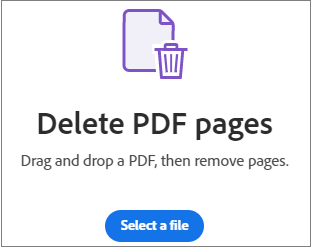 Now, wait for some time because it will take some time to upload this file depending on the size of your document.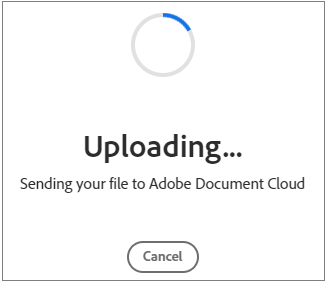 3 Sign-in to your account.
The next step will be to signing into your account. You can choose any account you want, it's not like you need to have an Adobe account to do this. A Google account will suffice.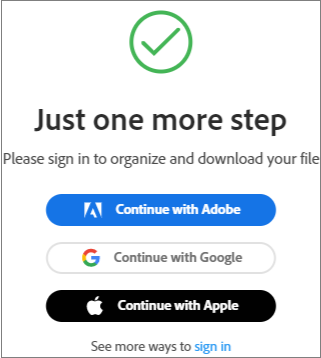 4 Select the delete icon.
Now, you will notice that every page on your PDF file is shown as a different page here.
When you hover your pointer on any image, you will see the delete icon. Click the icon on the pages you wish to delete and those will be deleted.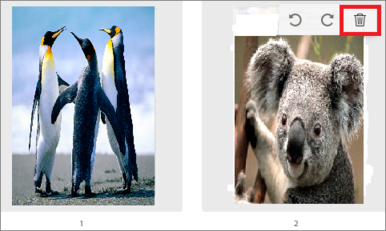 5 Click on the "Save" option.
When you are done deleting the page/pages, just click on the "Save" option present on the top right corner of your screen.

6 Choose what you want to do with this file.
Now, your PDF file will be ready for use. You can choose what you want to do with it; Share, download, print, etc.

This is how you can remove a page or pages from your PDF online. If you are looking to do it offline then, follow this next process.
The Offline way:
This way is only available to users who have permission to edit that particular document.
To check if you have the permission, open that PDF file and click on the "File" option. Select the "Properties" section and go to "security" where you will find the permissions that are allowed to you.
If you find the required permissions to edit this document, then, follow the process.
1 Choose the "Organize Pages" tool.
Open the PDF file using adobe and choose the "Organize Pages" tool from the set of tools available on the right side of your screen.
2 Select the Thumbnail.
Now, you need to select the thumbnail of the page or pages you want to delete. The thumbnails open on the left side of your screen. Click on the "Delete" button at last.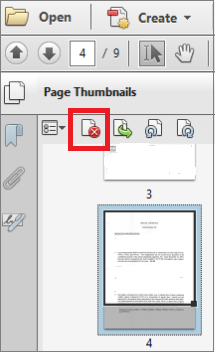 3 Click "Ok".
A new pop-up box will open when you click on the delete button. Click on the "Ok" button to move ahead.
4 Save PDF.
Finally, your PDF will be ready to use with all the unwanted pages deleted. Now, just save this PDF.
This is how you can delete page/pages from a PDF offline. Always check if you have the permission to make changes to this document before proceeding and wasting your time. If you are not sure, you can just choose the online way which is far too easy and available to everyone.
Now, we have discussed both the ways available to remove a page or pages from a PDF. Hope you liked this information.