How to delete Facebook Account
Facebook is one of the most used social media platforms around the world with over 2.7 billion active users. Many people feel it is over-crowded and doesn't find much use of it. In that case, one can choose to de-activate their account on Facebook but finding a way to do so is a whole different thing.
If you also feel that your Facebook account serves you no purpose and wish to de-activate it. Then, you are at the right place. Today, we will demonstrate how you can delete your Facebook account without much fuss.
If you are unsure about the future use of your account, you can also just temporarily deactivate it. It will stay de-activated as long as you choose to not log-in again.
How to delete a Facebook account?
Deleting your Facebook is not much of a complicated process; one just needs to know the process to do it.
Step 1 Open your account.
Open Facebook on any browser of your choice and sign-in to your account.
Step 2 Click on the "Downward arrow" icon in the top right corner.
In the top right corner, you will find the downward arrow icon, click on it.

Step 3 Move to the "Settings & Privacy" section.
A pop-up window will open in front of you in the right corner. Choose the "Settings and privacy" option.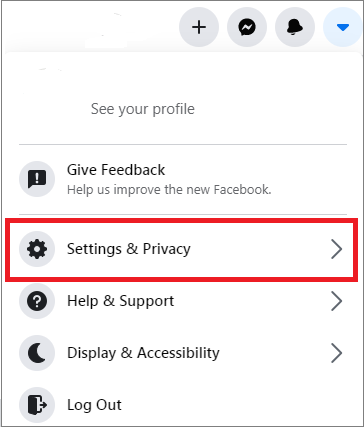 Step 4 Go to the settings tab.
In the settings and privacy option, tap on the settings tab.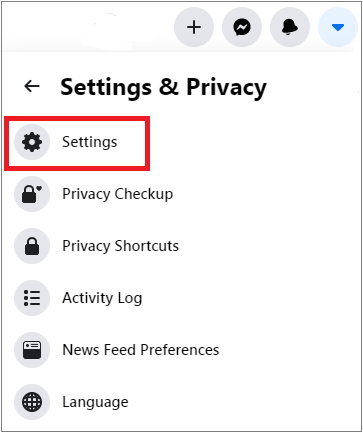 Step 5 Move to the "your Facebook information" section.
In the settings tab, you will a lot of options. Go to the "Your Facebook information" section.
Step 6 Scroll down to the "Deactivation and Deletion" Section.
When you will scroll down to the bottom of the page, you will find the deactivation and deletion section.
Click on "View" to move further.
Step 7 Choose what you want to do with your account.
Facebook will ask you to choose from the two options. You can choose to Delete if you want to permanently delete your account.
Choose de-activate if you wish to delete it for some time or if you are unsure.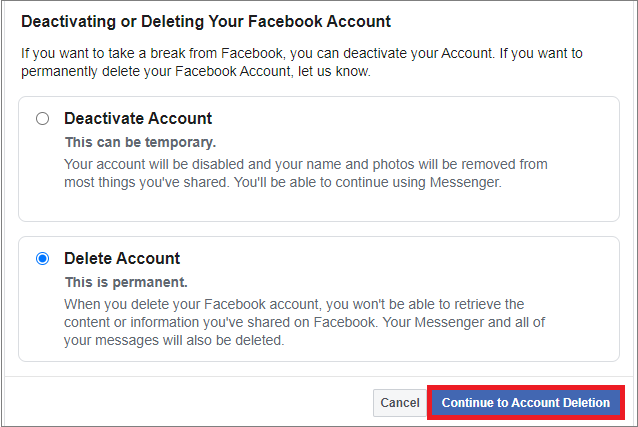 Step 8 Tap on "Delete account".
If you choose to delete your account, click on the "Delete account" button and your account will be deleted permanently.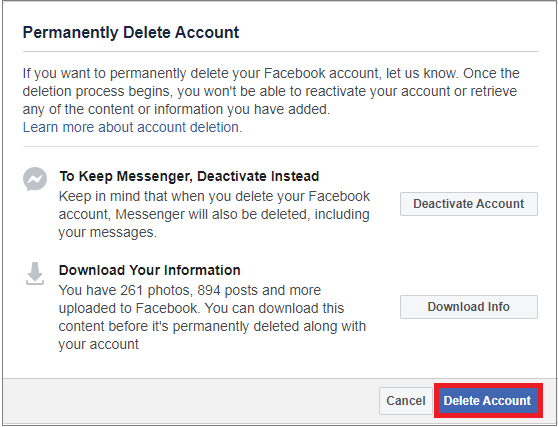 Step 9 Choose a reason and continue to the "Deactivate" button.
However, if you choose to deactivate your account, you will be directed to a new window. You have to choose the reason why you are leaving Facebook. After choosing any one of the listed reasons, you have to click on the "Deactivate" button.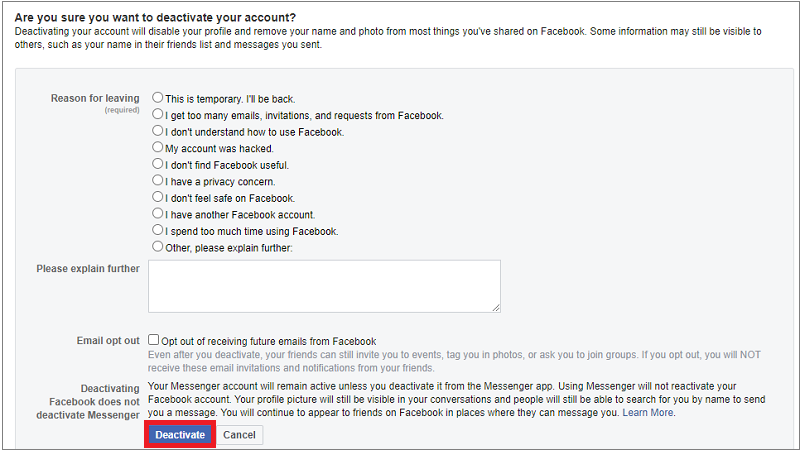 Step 10 Click on the "Deactivate Now" button.
The last step of the process will be clicking on the "Deactivate now" button and your account will be temporarily deactivated.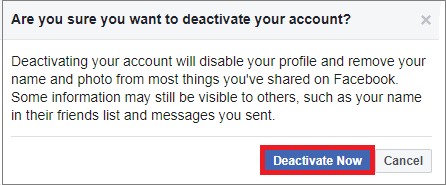 If you want to activate your account again, you just need to log-in again and your account will be activated.
So, now you have learned the art of deleting/deactivating your Facebook account. If you like this blog, please share it.
Discount Coupons